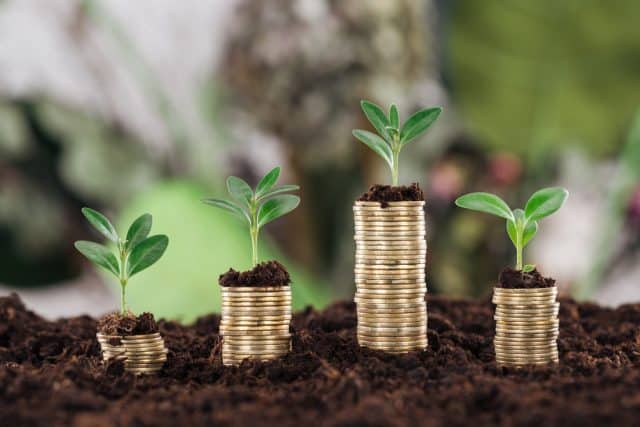 I started the Late Starter to FI Series to highlight those of us who began our FI(RE) journeys later than the 'traditional' FIREes; specifically those who started in our 40s, 50s and 60s.
And if you know my back story, you already know that I started this blog because I didn't find many late starters when I first discovered FIRE at 47. There were many in their 40s but they had either retired for many years or about to retire. No one was just starting out.
So I am eternally grateful to the 34 Late Starters who have so generouslyshared their stories. This proves that there are late starters out there. And the more we read each other's stories, the less alone we
feel; the more achievable our goals are when we see others like us
accomplishing them.
We are a community and I want to also share our progress. Because being on the path to FI is not a get rich quick scheme 🙂
It really is like a journey – with setbacks, roadblocks and detours
along the way. And we want to celebrate any wins along the way too, of
course!
The first progress update was published last year (2021).
This year, we'll divide the progress update into several parts.
Catch up on Part 1 which featured Late Starter to FI #6 – Fire For One, Late Starter to FI #21 – Vinnie and Late Starter to FI #27 – Pursuing Slow FI as a Late Starter
In Part 2, we featured Late Starter to FI #9 – Deanna, Late Starter to FI #20 – Caroline & Scott and Late Starter to FI #32 – Jay
Part 3 features 3 Late Starters who have already RETIRED EARLY – Late Starter to FI #12 – Mama Purple, Late Starter to FI #33 –  FI for the People and Late Starter to FI #14 – Frogdancer Jones.
Today's Part 4 features 4 Late Starters who are still progressing towards FIRE but some have made significant changes. They are Late Starter to FI #34 – Maz, Late Starter to FI #3 – Heavy Metal Money, Late Starter to FI #31 – Cutting Through Chaos and Late Starter to FI #4 – Adulting World
Do you have a Late Starter story to share? Please connect with me via email (info@latestarterfire.com), Twitter,  Facebook or Instagram – I'm always looking to connect with more late starters 🙂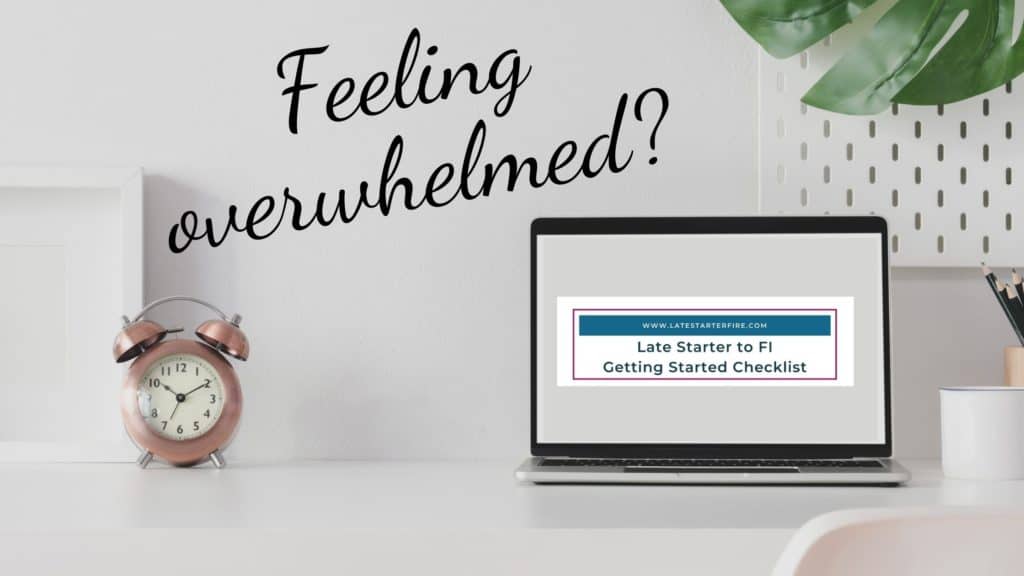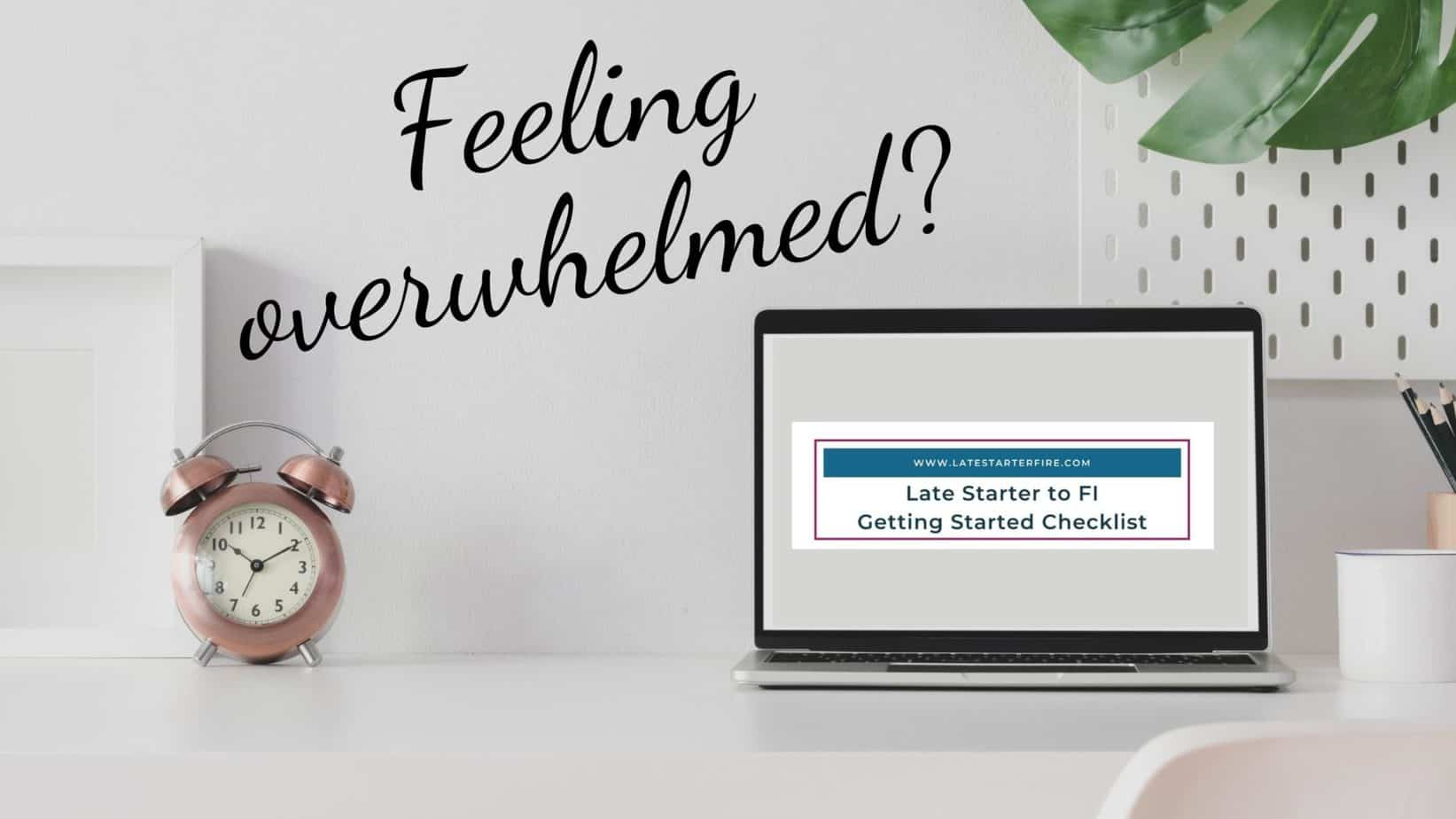 Use this FREE Checklist to start your journey to Financial Independence

We haven't changed our strategy with inflation, although it's a few years off for us anyway.
The biggest thing is that I've gone 4 days a week at work, and loving it. The work life benefits are greater than one day a week. I'm trying to encourage my partner to do the same, but he feels like he'd rather pay the mortgage off first.
Inflation has been felt in many areas. Especially in grocery stores and other daily essentials. It has affected my habits. I'm beginning to be more cost conscious when shopping for poultry, produce, and other grocery items, and at times, skipping certain items that week.
Any other strategy changes?
The downturn in the market does cause some anxiety with my investment/retirement accounts seeing the value drop thousands of dollars. It doesn't pay to watch! But us long term buy and hold investors stay strong and keep dollar cost averaging.
Still progressing towards FIRE
I'm still planning on leaving my W2 work by 2029 at the age of 55. After I leave my W2 job, I plan to spend more time dedicated to my newly formed non-profit, The Luger Foundation.
We provide financial support and resources to the families that have incurred substantial medical debt due to premature birth, extended stays within the neonatal intensive care unit, or complications during pregnancy.
I continue to place any positive cash flow from my real estate investments into the commercial debt I carry on my portfolio of rental properties. I've paid off an additional $30k in debt besides the monthly payments in 2021.
I'm still a single divorced dad although muy children have now grown some. Now at the ages of 20 & 22!
Since we last connected, I've started my Heavy Metal Money YouTube channel – I invite you and others to check it out!
We haven't changed anything on a day to day basis. We're in a place where we've stepped back from full time employment to have more time as a family. Our income broadly covers our costs and our investments are doing their thing in the background.
The longer term impact is that we may need to work a little longer before we can retire fully or may need to cut out some of the nice-to-haves from our retirement budget. But the trade off between work longer or reduce some discretionary spend is a decision for our future selves to take.
Any other strategy changes?
No significant changes to our strategy. If anything, the more time we spend prioritising family life by stepping back from full time work, the more we realise that we're on the right path for our family.
We've not touched our investments in the last couple of bear runs (March 2020, H1 2022). And whilst I check in with what's happening in the markets at least weekly, I've felt no inclination to sell, or worry about what the reduced prices mean for our future. Not something I can control, therefore not something to worry about.
Our story appeared on the series about a year ago. I wouldn't say we've had any epiphanies, though as noted above, spending more time on our flexible slow approach to FI has confirmed to us that this is the right path for our family.
The other thing that has changed in the last year has been the return of travel. Mrs C and 2 of our kids were able to travel to South Africa to visit some family and close friends they hadn't seen in 3 years. We also had 5 sets of visitors with us in April this year. It was hectic, but so good to be able to reconnect with friends face to face.
Inflation has only had an impact by noting the significant increase in the cost of living. No change to the strategy for me due to inflation.
Any other strategy changes?
Ah, such a great question. My, oh my, how to answer. Finances have had no bearing on strategy changes. The last few years have had such a significant impact on me in other ways that is so much more important than finances.
Unlike so many, I have been truly fortunate in my dealings with COVID 19. There are many wonderful Tweeters who take the time to ask – who was impacted in the worst way by this horrible pandemic. They make the losses more than just numbers – they make them into humans. @FacesOfCOVID is probably the most famous, however there are many more across Twitter who do us this service. I am getting a little side tracked, but wanted to give a shout out to those that care enough to light up the details of those we as the human race have lost over the last few years.
So, COVID and the sheer volume of people lost to this pandemic had an effect. I didn't realise this until late last year / earlier this year. I knew I wanted to travel, knew international travel was lost to me for a while but was not quite sure on how to make travel in general happen.
Then last year, I reconnected with my love of camping. During the spring, I managed to get away, right even into early summer (thanks to La Nina) and knew that I wanted to continue throughout the summer.
However, I absolutely hate the heat and sleeping in the summer is pretty rubbish at the best of times with aircon. (Yes, there are those that say a fan will cut it, but as I enter perimenopause I say bugger off to that idea!)
So, a campervan/motorhome was going to be my only option. I looked at renting, but the cost is prohibitive and with animals, it becomes more complicated. However, I was fortunate enough to find such a vehicle – lil old campervan with an air conditioner already installed. I realise this answer is becoming a bit lengthy, but what the hell, we only live once.
Where was I? Oh yes, what else changed my strategy. So, as noted before, I reconnected with my love of camping and now had a way of doing it easily on weekends – chuck animals in van, fill with petrol, food and wine and bugger off for the weekend. Pretty good way to spend my weekends. So, yes – that is what I did, until …
A couple of things happened in what feels like quick succession. Shane Warne passed away suddenly (he was my age). The politician, Kimberley Kitching who also died suddenly – her death was around my age. And yet there were more – near enough to 50ish and they were dropping out of the game.
Their deaths were the jolting shock that just added to the changes from COVID and enough for me to say – that's it! I am going to travel, one way or another. I am not waiting one more minute – f*%k waiting for retirement – what if I never get there? Do I really want to put these things off for another 5 years? What if I only make it to 60 – then I will have only 5 years to delight in this country.
So I took stock – I had a campervan (that admittedly needed thousands of dollars of work), the company I work for, and am grateful for each and every working day, that did not care where I work, as long as I get my job done. And a fully furnished property with enough equity that I could rent it or not and could still afford to travel. So, I realised how truly fortunate a position I was in. So, I was just about all set up and ready to go. Then Duck arrived …
For decades that I have been reading, I have been a really big fan of Dean Koontz. And he is a really big fan of Golden Retrievers. Through his writing and my own interactions with goldens, I knew that they were the breed of dog that I would love to share my home with. But with all my previous jobs I knew that I worked long days away from home and so would not be a good environment for them.
Given my situation I knew I wanted to travel with a dog and really wanted it to be a golden retriever. So, here I was, looking at Gumtree and there is this beautiful female golden adult who needed a home. I met her and somehow, we instantly bonded. Within 3 days, we went away camping and she just settled into my life easily. Yes, Duck is sometimes naughty but I can honestly say she is a true delight to live with. And yes, her name is now Duck (she started out as Crystal but it just did not suit her.)
So after another short stock take of life again, I confirmed that travelling was ok with work, set it all up, got the campervan fixed and away I went.
Well, after 3 months into this new life, I noted that the vehicle is great as a weekender. But to work 5 days a week, it's a little squishy. The daily pack up/down of office equipment and not being able to have adequate space for Duck and me has meant that I have spent extra time each day on organising/reorganising etc.
I really needed a vehicle that could have a dedicated office space as well as room for Duck and me to store everything. Also, I didn't realise how much I really love having a microwave. So, reassessed again and, after a chat with work where they confirmed that they would like me to stay on beyond my current contract, I decided to size up to a motorhome.
I have now been living in the motorhome for about 4 weeks and genuinely love it. It has all the fantastic benefits of the campervan with the added benefit of an onboard bathroom and microwave – both of which have been used as I managed to twist my ankle very badly recently.
I am glad I tried it in the smaller/cheaper campervan first and then when I was sure that this lifestyle will work well for me, only then did I commit to a much larger purchase. What can I say but, pure luxury in the size and storage capacity of this vehicle. I love it and am decorating it in a yellow and white colour scheme.
Each and every day has aspects of delight – beautiful and noisy birds, stunning flora that is different in every place, lovely travellers to meet, lovely dogs for Duck to play with, brisk mornings where I get to watch the sun come up and stunning sunsets where I get to see the sun go down. Wonderful little country towns to explore in a slow travel way.
There have been challenges as well – vehicle issues, twisted ankles which makes it hard to get to the shops. Duck being sick, and living in a VERY small space but those things could well have happened while staying at home. There really is a truth in that the #vanlife is not just travelling and fun, there is beauty etc but that in reality it is life, so mundane and challenging things will happen anyway.
The upshot of all the above is that I now find myself in the truly fortunate position of travelling and working and living a life I never dreamed could be this good. Yes, there are mundane and challenging parts about it, as there are in every life. But would I trade it – not on Duck's life. 
Still progressing to FIRE
Yes, I am still pursuing FI. Yes, I have also slowed down.
I could probably do it a little faster if I chose not to travel and just stayed put in my home.
However, as so many of the FI perople I follow have noted (Latestarterfire, Frogdancer Jones, Money Flamingo, Fire For One, RVonFIRE, Baby Boomer Saver and others, the journey is so important, rather than the destination.
I think if I was one of the ones going for FI in my 30s or 40s I might have seen it differently and wanted to go hell for leather. But as I am in my 50s  now, the journey has become so much more important. The actuarial tables note that  I might make it to my 80s or 90s so hey, if that happens, great. But if it doesn't, I don't want to check out without having spent as much time making a life vs making a living.
I still fully intend on doing my bucket list long hikes across the globe, but while I still have to work to build up my finances for retirement then I want to do it with as much joy and gratitude and adventure as I can.
All four of our late starters are able to enjoy the benefits of their progress towards FIRE.
Even though they are not at the destination yet, all of them have taken steps to identify what matters to them – Maz with working 4 days a week, Mr C going the slow FI way, Heavy Metal Money starting a non profit foundation and Adulting World travelling in a motorhome with Duck.
No one is waiting till they reach FIRE to do things that matter to them.
But what has made it possible for them to enjoy the benefits now is that they started managing their money and investing when they did. Once your money is working for you, you have the freedom to pursue what truly matters to you.
Thank you for sharing your progress – it is so inspirational!
How can you enjoy some benefits of your progress to FIRE before reaching the final destination?