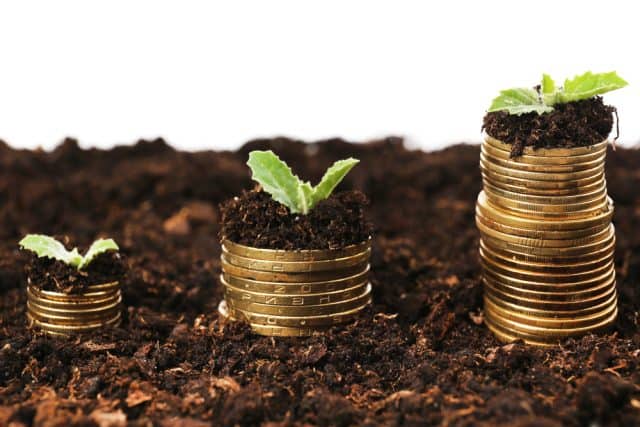 I started the Late Starter to FI Series to highlight those of us who began our FI(RE) journeys later than the 'traditional' FIREes; specifically those who started in our 40s, 50s and 60s.
And if you know my back story, you already know that I started this blog because I didn't find many late starters when I first discovered FIRE at 47. There were many in their 40s but they had either retired for many years or about to retire. No one was just starting out.
So I am eternally grateful to the 34 Late Starters who have so generously shared their stories. This proves that there are late starters out there. And the more we read each other's stories, the less alone we feel; the more achievable our goals are when we see others like us accomplishing them.
We are a community and I want to also share our progress. Because being on the path to FI is not a get rich quick scheme 🙂 It really is like a journey – with setbacks, roadblocks and detours along the way. And we want to celebrate any wins along the way too, of course!
The first progress update was published last year (2021).
This year, we'll divide the progress update into several parts.
Catch up on Part 1 which featured Late Starter to FI #6 – Fire For One, Late Starter to FI #21 – Vinnie and Late Starter to FI #27 – Pursuing Slow FI as a Late Starter
In Part 2, we'll feature another 3 Late Starters – here are their original stories:
Late Starter to FI #9 – Deanna
Late Starter to FI #20 – Caroline & Scott
Do you have a Late Starter story to share? Please connect with me via email (info@latestarterfire.com), Twitter,  Facebook or Instagram.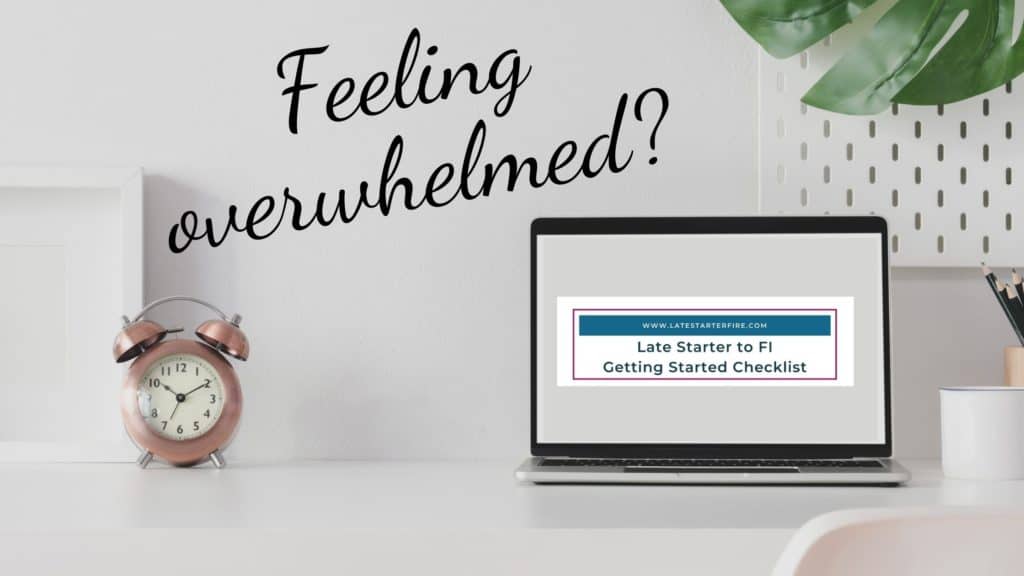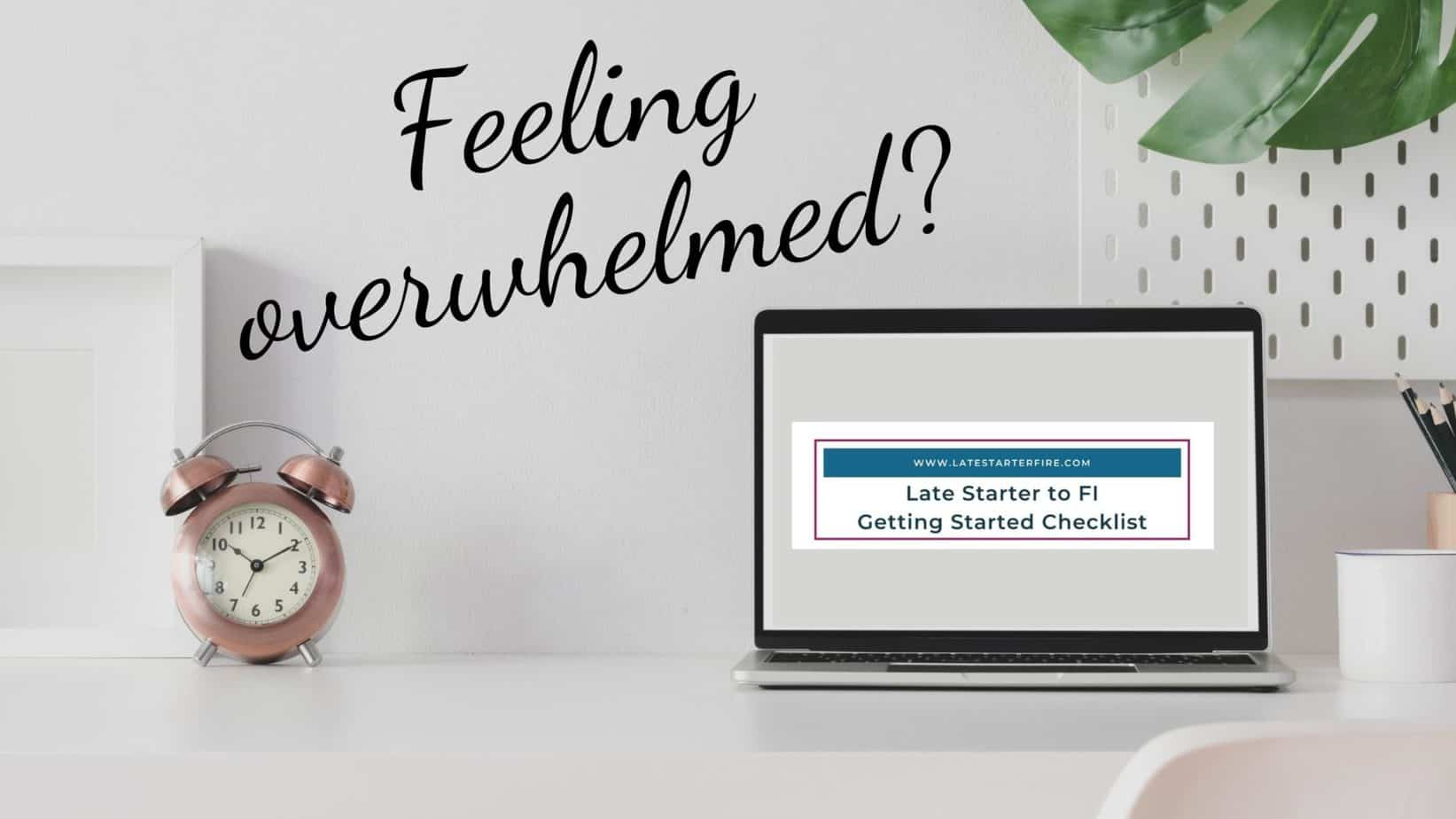 Use this FREE Checklist to start your journey to Financial Independence

My overall strategy is still the same – pump money into the market. However, I have thought about buying some bars of gold as a hedge against inflation but I have not done that yet. I think that will give me some peace so it's on my radar to do.
Originally, I was a bit riskier in my asset allocation (90% stocks/10% bonds); however, I changed to 80% stocks/20% bonds back in 2019 after reading some stuff from Financial Samurai. I am glad I did!
However, we still need a hedge against inflation. We are not ready to buy a house. Owing real estate is a good hedge against inflation. The housing market is crazy here in the US so we are saving and perhaps in a few years when it calms down, we'll buy.
Any other strategy changes?
I have had access to a Simple IRA at work and have been able to also contribute to a traditional IRA. In 2020, I switched to a Roth IRA as I feel the tax rates will be higher in the future in the US due to a lot of stimulus money that has been paid out.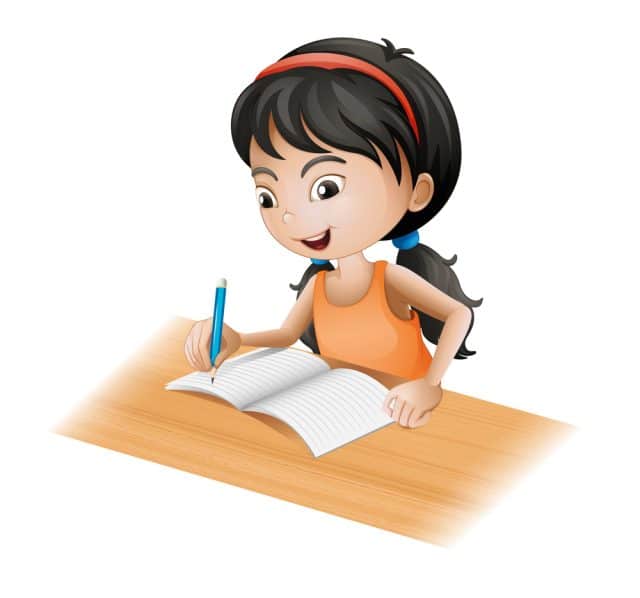 So I have a BIG change coming up and that is I am "retiring" from full time work, taking a little sabbatical to write a book, and then I will commence working part time in the fall.
Technically it's not really retirement but rather, a transition from full time work to part time work. Yay! There is no draw down happening yet and my husband and I will continue to invest in his 401k and my Roth IRA.
All of this became possible because we got married. We can afford to do it and I can go on his health insurance. I have a decent chunk saved in my Simple IRA, Traditional IRA, Roth IRA and HSA so they will all continue to grow.
We have plans to start a ministry and felt God moving us in this direction. Plus my full time job was incredibly stressful so this move is good for my health 🙂
On the path to Financial Independence ...
Since I'll be switching to part time, I'm not in as much of a hurry to fully retire. However, as my husband and I start a ministry and launch my book, we will see where that all takes us …
We're currently in 'Coast FIRE' where we're consulting part time and not drawing down assets regularly, so inflation hasn't changed our income strategy, just our expenses like everyone else.
Inflation has changed my risk appetite in the sense that I am incentivised to keep consulting and postponing draw down of our assets in order to give them extra time to grow.
Inflation has also changed my timetable for paying off any mortgage debt – at one point we were considering paying down extra principal on our rental properties, but even these interest rates (which are higher than for residential loans) are still lower than inflation.
Any other strategy changes?
We actually sold 3 of our rental properties in the last year.
Two properties were sold to become more liquid as we were 70/30 real estate/paper assets at the peak and we wanted to be closer to 50/50. But one property was sold opportunistically to our tenants, so now our assets are 40/60 real estate/paper.
We use tactical asset allocation for the bulk of our paper assets but also have approximately 20% total invested in private loans, a dividend stock fund, farmland and cryptocurrency.
Travel was supposed to be a big part of how we'd spend our non-work time. But given the pandemic, we have been doing domestic travel almost exclusively and not as much travel as we expected.
We have put this time into our consulting and also wellness activities – working out, eating better.
On the path to Financial Independence ...
We have reached a basic stage of FI in that we could cover our bare minimum expenses without working. However, our plan has always been and still is to continue working at projects we love, to postpone drawing down our portfolio so we can cover our wants, not just our needs.
Our key 'want' was travel, which has slowed down. But we expect that will change in the next few years. In the meantime, we're looking at this pandemic pause as a time to reflect and explore other interests.
We really are not that concerned about inflation as our spending habits and yearly budget is not crazy. Plus we are very flexible with our needs. Hong Kong has been so expensive to live in and feed ourselves over the last eight years that no matter how much inflation has hit the food we buy in the US, we'll be fine.
Our large expenses such as our car and our bikes were bought last year so we are fortunate to lock in 2021 prices.
We invested a chunk of our investments in a TIPS index fund and we will hold more cash than previously planned.
We feel our plan is pretty recession-proof and rock solid. That psychology, along with mathematics, are the most important things.
Any other strategy changes?
We are keeping way more liquid cash than we thought we would. Fortunately, we need to cash out our retirement accounts in Hong Kong before we leave and we can move that to the US tax free. This will help us buy a ton of bonds (and they are on sale) as well as have three or four years of cash.
We will be retiring from our teaching jobs when the school year ends on June 2nd.
Canoe trips, bike touring, backpacking, trail running and skiing will all be part of playtirement.
Our first year, we will head out to Oregon to pick up our touring bicycles and do some outdoor pursuits. We get to reestablish our relationships with our beloved city of Duluth, Minnesota in the best months of August, September and October before we head out to the south western part of the US to do some adventures and allow snow to pile up in the mountains.
Once the white stuff gets deep enough, we will start using our ski passes at several of our favourite resorts that are near relatives so we can barter lodging for cooking and cleaning duties.
After the ski season, we will start our first long haul bike trip and bike across the United States. We are getting pretty stoked!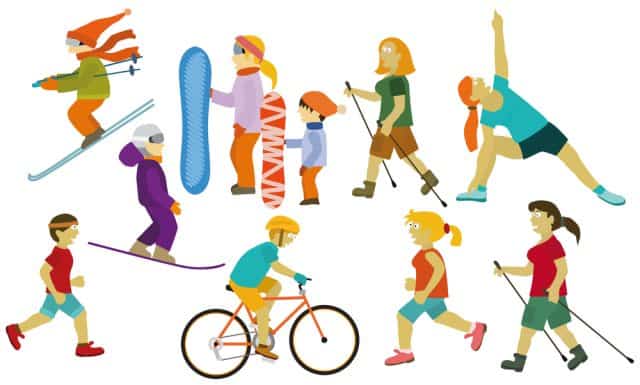 My best side hustle is not having a side hustle. I have been doing some weekly tutoring here in Hong Kong, which is quite lucrative. And Sara and I will be substitute teachers from time to time when we head back to Minnesota. All of those funds will be used to take a little of the pain away from buying new gear for our adventures.
We turned 50 years old and we will act and play like we are teenagers. I don't foresee this to ever change.
On the path to Financial Independence ...
We have not stopped our mission of never working full time again but have opened up the possibility of recruiting to teach overseas at another destination after a two or three year hiatus.
After being stuck in Hong Kong due to Covid restrictions we need to recharge our travel and adventure batteries and see family.
It will be fun to see what not teaching will do to our psychology of living and having purpose in our lives. We're not too worried about this, however.
Our main goal in life is to play hard and give back. We will be able to do this in a lot of different ways.
Peace. And enjoy the adventure!
Don't you just love these updates?
Life may throw us curve balls such as inflation and a pandemic but they are only detours along the way to achieving FIRE.
Inflation has made our Late Starters more cautious and hold more cash than they otherwise would have. The pandemic has allowed them to redirect their energy to other pursuits.
Congratulations, Deanna on writing a book – how exciting! And the possibility of working with your husband to start a ministry, all while on the path to FIRE with a part time job.
And congratulations to Scott and Caroline on reaching Coast FIRE where you can cover the basic living expenses without working. And thus use any income from consulting for your 'wants'.
Jay and Sara have retired (as it's after June 2 today!) from teaching full time, woohoo! Congratulations! I feel tired just reading about your future awesome adventures,
Reading these updates show me that we can be flexible and adaptable while on our path to achieving FIRE despite the setbacks that life sometimes throws at us.

Your stories inspire and motivate me to keep going on my own journey. Thank you very much for sharing your progress.

What are your takeaways from our Late Starters' progress updates?