Welcome to the Late Starter to FI series!
Like many others, I was distressed by the murder of George Floyd and what his and others' deaths at the hands of police reveal about the injustice and systemic racism experienced by people of colour in America.
As a non American, I am not comfortable commenting on American situations. But racism and systemic racism is not confined to America. My personal experience can attest to that.
So I will take the opportunity here to say I denounce racism in all its forms – be they casual or systemic. I haven't spoken up much in the past because I hate confrontations (even though I can be fiery). I tend to let things be and move on.
But that now seems I am complicit in not doing anything about it.
If you are a regular reader, you will know that I share stories of Late Starters in this series – specifically, those of us who start our Financial Independence journeys in our 40s, 50s and 60s.
I am committed to sharing everyone's stories – it doesn't matter if you are single, married, divorced, who you love, what your religious creed is and your skin colour most certainly does not matter one single iota. We are an inclusive community.
Today's Late Starter, Mama Purple is an American woman of colour. Not only did she start her FI journey late, she has RETIRED – at age 55, showing us that it is indeed possible to start late and retire early. In the context of what we know now as systemic racial discrimination, her story is even more remarkable. This is my interpretation.
I first heard her story on Bigger Pockets Money podcast 111 and invited her to share her story with us. I am so glad she said yes. She is not a blogger though her daughter writes about finance, travel, food and her imminent retirement at A Purple Life.
Without further ado, here is Mama Purple in her own words ….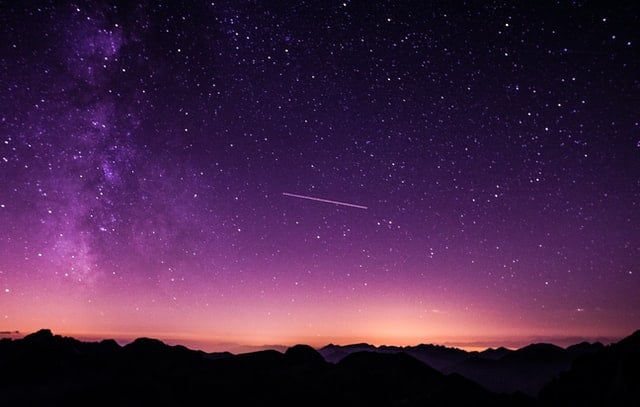 I'm a 61 year old black woman who retired from Corporate America 5 years ago. I was raised in a military family who moved every 2-3 years. I went to 4 different elementary schools in 3 different states and 1 different country during my school years (age 5-12). 
I loved moving and did not mind being the "new kid" at every school I went to. I think this is part of why I was comfortable working at 11 different companies over my 33 years in the workforce.
I have an undergraduate degree in Chemical Engineering and an MBA. However, for most of my working career, I worked in Human Resources. Now that I am retired, I feel that I am finally "living" whereas when I was working, I felt like I was only "existing".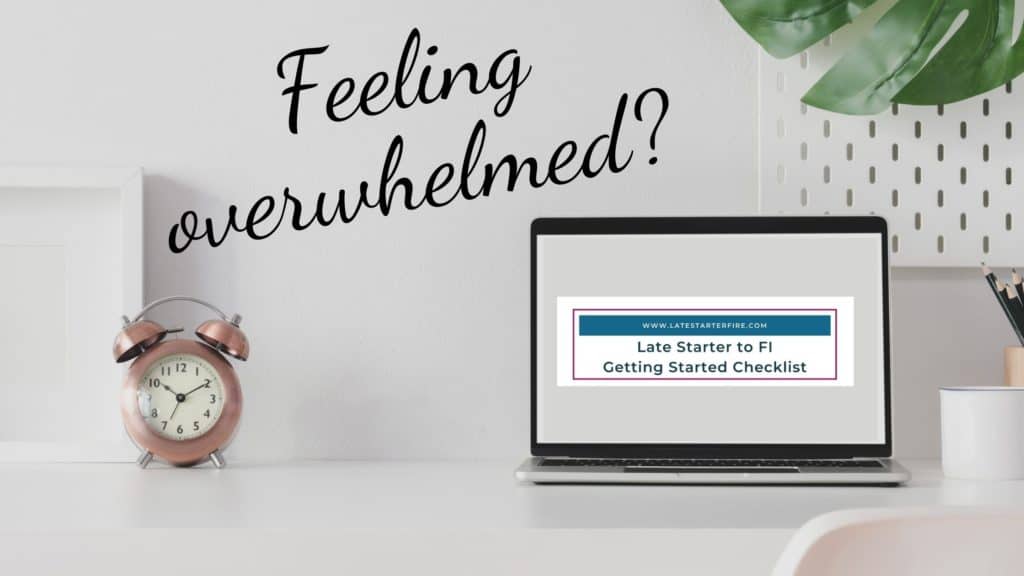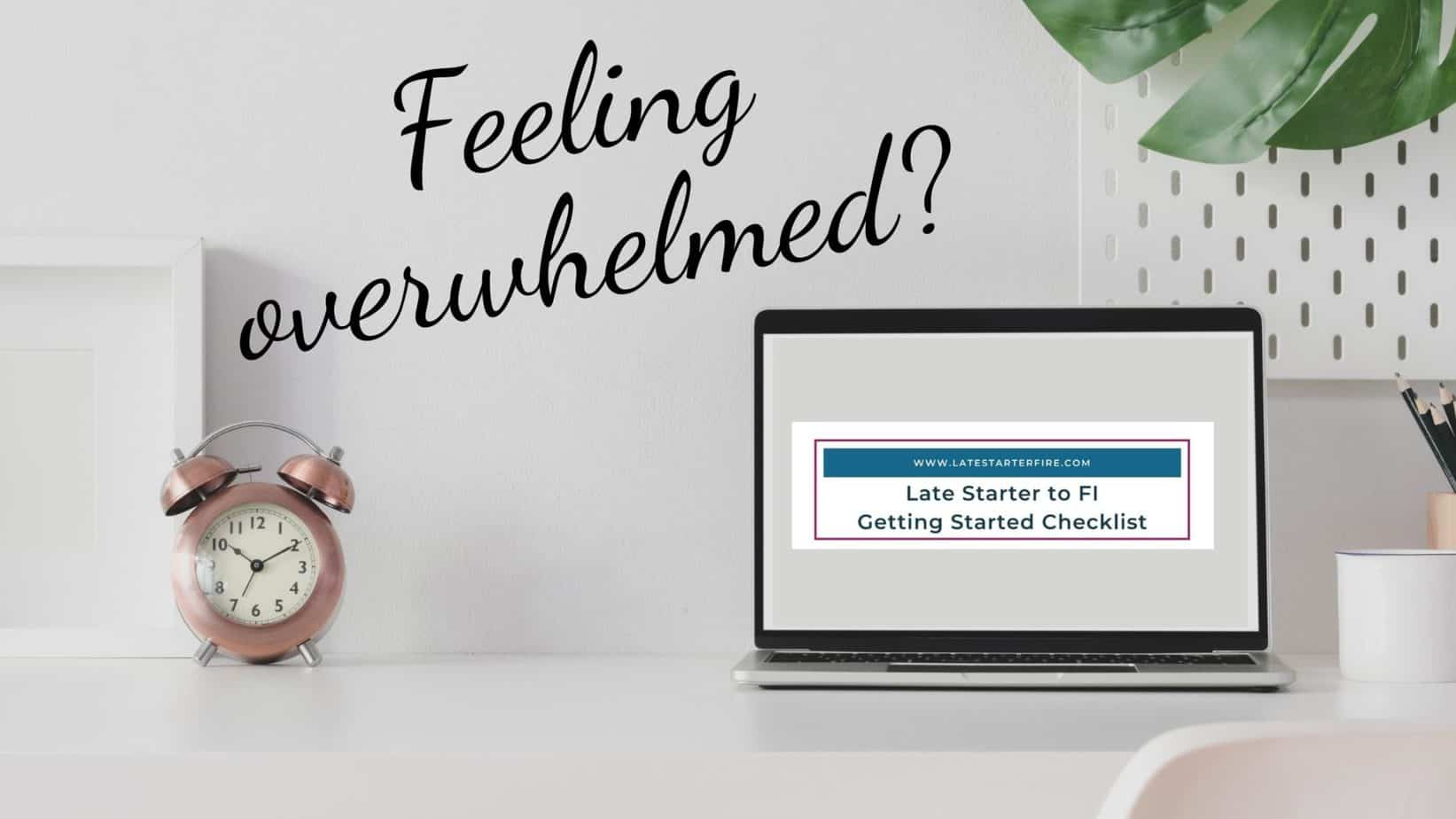 Use this FREE Checklist to start your journey to Financial Independence

My relationship with money
Ever since I was a child, I have had a very close relationship with money.
For my 10th birthday, I was given a piggy bank that was a bank vault with a combination and any money I received or found went into the vault. My older sisters would always ask to borrow money from me and I would write out IOUs for them. I loved counting and accumulating money and nothing changed as I got older.
However a bad decision from my younger days was not investing in the stock market and my 401(k) until I was 40 years old. I did not like the thought of being told I would be penalised if I withdrew my money before age 59 1/2. I also knew nothing about the stock market so I was clueless for many years.
I made sure our kids knew about investing early and how little they would have to invest if they started early. 
FIRE concept and why it is appealing
My parents retired at age 50 and I noticed how they went to visit their grandchildren in other states, every month and would stay for 2 weeks. They took exotic trips. They made decisions to do things at the last minute.
Once I had my daughter, my mother stayed with me for an entire year to care for her and help me. I lived in a different state, 800 miles from where my parents lived and by coming to live with me (so that I did not have to put my daughter into daycare until she could talk), it meant she left my father to fend for himself.
At the same time I was observing my parents and their retirement, I felt so unhappy and unfulfilled in my job. My parents' retirement was that initial "lightbulb" moment for me to put "retirement" into my head, but I didn't act on it for another 10 years.
My parents retired at 50 – I was 20. I didn't start to think about FI for myself until I had my daughter when I was 30. This was when I started my first of 3 (failed) attempts at having my own side business, thinking this was the only way I could dictate my life and future.
This is also when I began taking more risks in terms of my full time jobs and staying at jobs no more than 2-3 years in search of something "better" or more "fulfilling" … but still not finding it.
The concept of FIRE was introduced to me by my daughter years later. 
My financial situation at 40
I was married for the second time and had my daughter (A Purple Life) who was 10.
Prior to age 40, I paid off my grad school debt in one year and had no other debt except our mortgage (on 2 homes – we turned our previous home into a rental).
We lived in Georgia and when I moved there, I vowed that if I ever had a child, I would never place them in the public school system. So my daughter went to private school from age 4 until she graduated from college. 
My husband and I had previously saved our money in a savings account, but made no investments. We always put more money than was owed on both mortgages so that we could own our homes sooner that the 30 year mortgage.
But because we had 3 children (my daughter and my husband had 2 from a previous marriage), private school for my child was not in the budget. I began teaching online at 2 different universities. I was able to work at my full time job and then at night, I would teach online to pay for that schooling. 
It was that teaching online job that made me realise how critical having a second source of income was and also how "freeing" it was not to be so dependent on my full time job. But it also made it possible to fund my daughter's private school education without going into any debt. 
My parents always taught me not to live beyond my means and they also taught me to always have at least 6 months of living expenses saved "just in case". My husband and I both adopted this way of living.
First steps on the FI path
The first step on my FI path was to plan how to pay off our mortgage on our primary residence before I retired. The next step was to determine how we would pay for our 3 children to complete college without us taking out any loans.
Once these two major hurdles were figured out, we then invested as much money as possible into our 401(k)s.
My journey took 15 years – from age 40 to 55. A significant step was never having any debt and paying off our mortgage. All our other expenses then seemed very negligible and optional.
Factors affecting my finances
We had 3 children in college at the same time. I had two parents who had health issues when they both came to Georgia to live with us. My father came and was hospitalised then passed away. My mother came to stay with us 10 years later for 2 years while she was ill.
We began investing in the stock market right before 9/11 so our timing was awful and our faith in investing was low. It was at this time however, that I put pen to paper to determine how we could retire sooner rather than later.
At age 45, I tried to convince my husband to look at my "proposal" to retire and it took 5 years plus 3 financial advisors to convince him that my plan would work.
Challenges of starting FI late
A challenge is believing that investing late in life will allow you to still retire before age 62. 
How to overcome this is to put pen to paper and write down ALL actual and possible annual expenses and then determine ALL income sources. Write down the worst case scenarios for unexpected expenses on a timeline.
Once these numbers are determined, use a retirement calculator to create an estimate of investment income needed over time.
I have been retired for 5 years now (I retired at age 55). I knew that we would need a "bridge" to get us from age 55 to the age we would be drawing on social security as well as a small pension that I will receive.
That "bridge" would consist of our cash savings, distributions from our investments, my husband's pension and our rental income. Knowing that my calculations have worked and that we are now "over the bridge", I am feeling extremely pleased.
Social security, pensions and our current cash is enough to sustain us for the rest of our lives.
Travelling with my soon to be FI daughter!! We are setting off in October to travel around Australia and New Zealand for 6 weeks – by far our longest vacation together!
Thank you for sharing your story, Mama Purple. 
Many of us embark on our own FI journeys later in life, hoping that our calculations, our savings and investment will work out and that we will be able to retire early. But you have actually done it! 
That gives me so much hope, thank you.
Reading your story makes me reflect on intergenerational wealth – and that our money stories are powerful, that they influence the next generation. Your parents' story influenced you and your story affects your daughter. When A Purple Life retires at 30, she will be third generation FIRE. How amazing is that! 
How did your parents' money stories influence your FI journey?