Disclosure: Please note that I may benefit from purchases made through my affiliate links below, at no cost to you
I bought a Roomba.
A robot vacuum cleaner.
Why? 
I was on the floor trying to do stretching exercises with my personal trainer over Zoom and all I can see is dust, dust and more dust. And instead of stretching (in fact, I can't quite see what my trainer is demonstrating because my phone screen is too small and I am too short sighted, but that is another story), I can't stop thinking "I must vac, I must vac"
Plus I am sneezing uncontrollably due to the dust. Oops, forgot I was allergic to dust.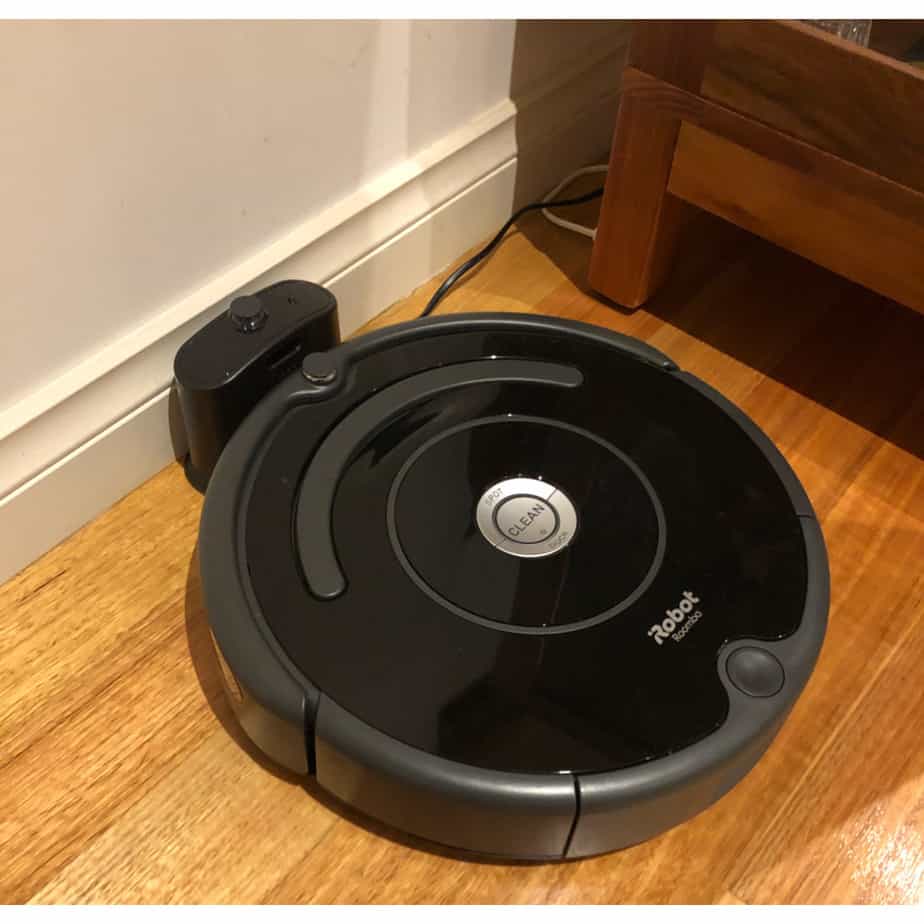 Recurring expenses
Just so you know, I hate vacuuming. Full stop.
Oh, and I HATE housework. BIG full stop.
About 3 years ago, while in my really stressful job and working long hours, I finally gave in and hired a cleaner. She would come fortnightly and work two hours – vacuuming, mopping, cleaning the whole downstairs area (where I live the majority of the time).
I did feel guilty about the expense. After all, I live alone. And I can't even look after myself. So pathetic!  
I could afford it – it wasn't as if I went into debt to pay her. And I love coming home after she's been – everything tidied and the floor sparkling. A friend once remarked that I seem a lot less stressed on the weekends – I knew it was because I now no longer stress about the housework and cleaning chores.
Ever since embarking on the FIRE path, I have felt even more guilty about the expense. The recurring expense. As you know, one of the ways to arrive at the destination of Financial Independence in a timely manner is to increase the gap between your income and expenses and invest this gap wisely.
One of the easiest ways to reduce your expenses is to look at your recurring expenses – expenses that you pay every week, month, year. For example, your utility bills, subscriptions, gym membership etc. 
I cut out my daily takeaway coffee habit, Netflix subscription; stopped buying lunch and books; looked for ways to reduce my electricity and water bills, health and home insurance. I am currently working on my gas bill.
The one expense I cannot give up is my cleaner, a fortnightly expense. Even when I transitioned to my less stressed role with a lot less overtime hours – read pay cut – I chose to keep my cleaner. 
But of course, COVID 19 and shutdown occurred. My cleaner no longer comes every fortnight or at all. Once again, I am left to my own filth. My less stressed role becomes ultra stressful in an unprecedented (yes, that word again) way. For a few months, I was even more stressed than I ever was in my previous role. I slept a lot. Housework? You got to be kidding. 
Hence, my dusty floor. Do not worry – I continue to clean the kitchen, for as luck would have it, I cannot cook unless the kitchen is clean. And I continue to do the laundry – because I cannot possibly keep my job if I turn up in unwashed clothes. So I do do some housework, the very minimal to allow me to function as a human being.
Keeping up with the Joneses?
My friend sent me a video of her new Roomba doing its thing. And I thought – what a great idea. How wonderful if I too have one – my floor would always be clean (without me having to drag out the cumbersome hose? pipe? whatever you call it – the joy of central vacuuming)
I look it up online. And was crushed because of the cost. I cannot possibly justify spending more than a thousand dollars for this miraculous gadget. That is, the new me, the me that is pursuing FIRE. The old me would not have hesitated. After all, it's not as if I cannot afford it – look at all the dollars sitting in the travel fund, that will certainly not be used in the foreseeable future.
So it's back to central vacuuming.
Then a few weeks later, as I was eating dinner and morosely watching the nightly television news, a lightning bolt hit me. I wonder if Myer (a department store that sells lots of stuff) sells Roomba.
And lo and behold, it does! Oh, and they have a model that cost $649. Not as fancy pants as the other newer model I saw online earlier. I am a low tech kind of girl so really, the lower model is all I need. I text another friend to check what her model is. It's the same and the good news is she loves it and it works very well.
I empty my purse of every Myer gift card I possess and guess what? The gift cards came to a grand total of $700!  I tell myself – this is your reward – for saving these cards over the last two years as you learn to eschew consumerism. No, really, it's because I didn't want for anything – I have enough clothes, shoes and stuff, I just haven't spent the gift cards.  
And now, I'm going to blow the whole lot (with change of $51, mind you) on Roomba, a-Roomba. The euphoria! I was ecstatic. Not only am I getting a miracle gadget but I did not spend a single cent on it. 
How clever am I! 
This was two weeks ago. My floor has never been cleaner. It is such fun to set Roomba to work from my phone while I am at work. Ah, the entertainment is an added on value. I LOVE my Roomba.
That guilt again
But at the back of my mind, I still feel a twinge of guilt …  
You see, I have always considered myself a spender. All through my 20s and 30s, I spent money freely –  on clothes, shoes, kitchenware, food and travel mainly. The only saving grace was that I spent less than I earned.
But as I started pursuing FIRE in my late forties, I worked hard at changing my mindset from being a spender to that of a saver.
A spender has such bad connotations and in need of reform. You don't care about the future, you live for the present. You have no qualms spending money to make today bearable, for tomorrow will take care of itself. You love shopping, buying things, experiences to make yourself feel and look good. You are generous in showering your friends and family with gifts, whether you can afford them or not.
A saver, on the other hand is looked upon as a saint. You think about your future, ensuring you save for a rainy day. You spend judiciously, only on what you can afford. You are frugal, spending only on what brings you joy. 
And so, once my euphoria subsided a little, I was a bit shocked (and felt a bit guilty) at just how good I felt buying Roomba. That dopamine hit! The excitement of finding a good deal, the sheer joy of spending my money (even though I used gift cards) … I don't know, I haven't felt this good in a while. Maybe it's the recent stress and I've kind of emerged from it, happy to be still alive.
It seems I am still a spender at heart, after all.
There must be a spectrum …
As in, maybe it's not so black and white, either or.
Maybe we can be both spenders and savers.
On this spectrum, I would probably still lean towards the spender side but just, I think.
I cannot deny the thrill of spending money on what I want, no matter how much I suppress it. Roomba was a big purchase. But I also spent $30 on a banneton and a jar for my new hobby of baking sourdough – luckily the proofing container was out of stock. Did I really need it? No. But my bread loaves look really good with the patterned rings.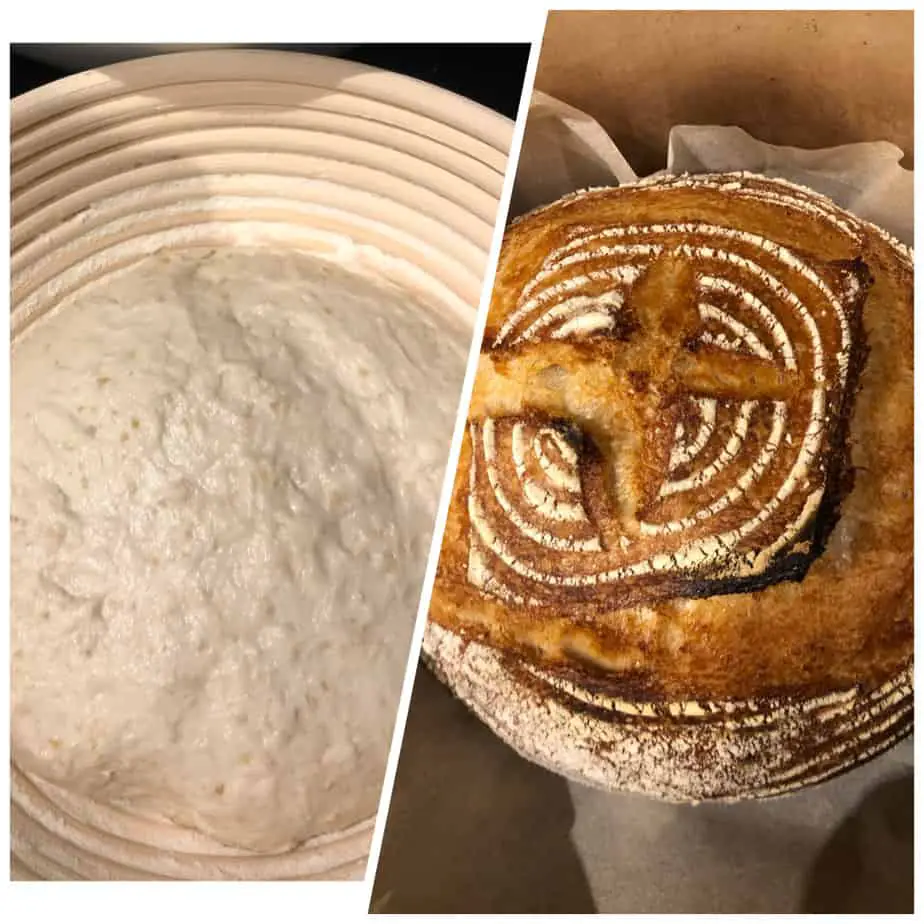 Old habits die hard.
But the fact that I am mindful of my wants and needs must mean that the spender in me is slowly but surely being reformed, right?
And if I delay that urge to buy – in both cases, I waited before finally purchasing – I'm learning how delay gratification works. With Roomba, I was thwarted by the price. With the banneton, I started baking without it and only after succeeding a few times, that I then looked for one. The old me would have bought one without establishing if my new hobby would survive past a few weeks.
I do get a quiet satisfaction and sense of achievement when I see my retirement nest egg grow (not lately, but it will grow again) or that my emergency fund is funded. I am thinking of the future and saving for a rainy day. So that means I am a saver, right?
But I will tell you I am most excited to see my travel fund grow … I'm not in the mood to plan any travels at the moment with the corona virus still alive and kicking but the time will come when I look at the fat balance and want to spend it! Ok, I'm not as reformed a spender as I'd like to think. 
Final thoughts
Is it even important to label ourselves as one or the other, a spender or a saver?
If we are saving for an emergency fund and our retirement nest egg, if we are frugal in every day expenses, surely, we can splurge on our hobbies or a Roomba occasionally. Or if travel is important to me and I save up for it, surely that's ok. There must be a balance – I want to live today for tomorrow may never come. 
And lately, with Roomba working so well, I'm thinking maybe I can cut the cord with my cleaner … so maybe, another recurring expense can bite the dust.
Will I always be a spender, albeit a responsible spender?
Or am I deluding myself – that I can be both a spender and a saver?
What are your thoughts? Are you a spender or saver or both?