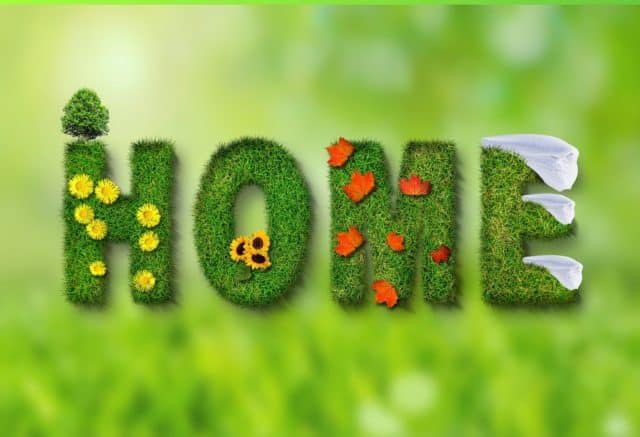 The debate between what is 'better' – owning your home or renting – is ongoing and fierce in the FIRE community. It seems that we are passionately in either camp, no matter which camp it is 🙂 
I have previously written about why I do not invest in real estate to help me achieve Financial Independence. However, I will declare here that I am firmly in the camp of owning my home.

But I do not believe in buying a house at all costs. I bought a house that I could afford, having saved 40% of the purchase price. And I could afford the mortgage repayment, at less than 25% of my wage. I also did not move around – I have lived in my house for 18 years now. Buying and selling incur many fees.

My indoctrination (?) about the importance of home ownership
As I grow older, I realise that a lot of my money values are influenced by my parents, my mother in particular.
All throughout my childhood, I lived in 'company' houses ie houses provided by the oil company that my parents worked for. Working and living in an oil town was not secure as it was always dependent on work contracts being renewed. 
For my mum, security signified having your own home. She was always conscious of the fact that we lived a temporary life in the oil town, that one day it would all come to an end. And when it does, she wants a house to call her own. 
I remember my mum extolling the benefits of owning your own home from a very young age. My parents built a house in their home town and rented it out while working and living in the oil town. Every time we visited my grandparents, it involved a drive past our house – it was almost like a pilgrimage. Mum would point to it and tell us – that is our house. She was so proud of having her own home.
I understand where that yearning came from. She grew up as a family of four renting a room in someone else's house. My grandmother took in ironing to make ends meet. My grandfather drove a bus, among other jobs. Eventually, they were able to buy a shophouse to live in during their retirement, living upstairs while renting the shop out downstairs. That shophouse is still in the family despite both grand parents passing on many many years ago.
I love the concept of looking at my life in terms of 'seasons'. And knowing that whatever season I am in right now, it will pass, just as surely as winter will pass into spring.
When I first came to Australia, I was an overseas student. I went to a boarding school in a regional town. (Less distractions, according to my parents!) 
After boarding school,  I got into university in Melbourne. While I did not hate boarding school life, I also didn't want to repeat the experience. I was determined not to live in residential colleges – I wanted freedom and no one to tell me when to turn my lights out. So together with a friend from boarding school, we looked for a flat to rent.
It was all very exciting and grown up. We were responsible for paying our rent on time, cooking for ourselves and doing our own laundry. We had to figure out the best route to university via walking or public transport.
But looking for potential flats to rent was a major pain in the backside. This was before the internet – so we had to scour newspapers in the 'To Let' section, circle the appropriate ones and attend 'open for inspections'. Sometimes we had to get keys from real estate offices and go out to the flats for an inspection. Sometimes we met the real estate agents at the potential flats. We often did all this in between attending lectures.
I moved three times in three years of university.
Living this lifestyle is fine in my twenties. But in my seventies? No, thank you. 
I don't want to worry or feel anxious that the roof over my head is not secure, that I would be forced to look for another place to rent at my landlord's whim.
I hope to be fit and healthy in my seventies but good health is not guaranteed. What if I have health issues, needing to be in and out of hospital … worrying about my home or lack thereof, will distract me from focusing on recovery.
Not to mention the packing and unpacking involved with moving house. Ugh!
So my very first major grown up financial goal when I graduated from university was to buy a house. To be fair, I was not thinking about old and doddery me at that time. I only wanted security and an asset whose value would hopefully have increased by the time I sell it.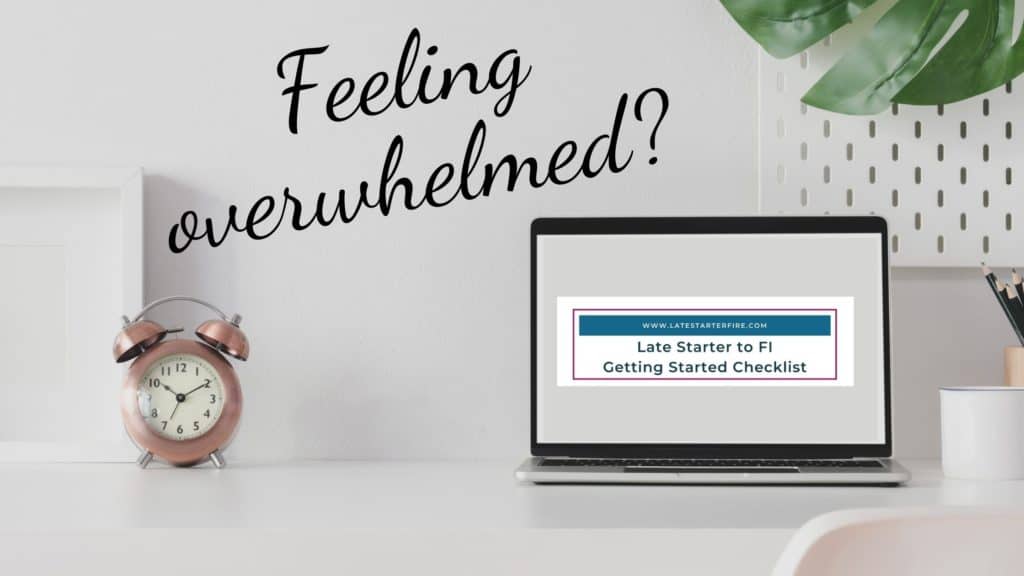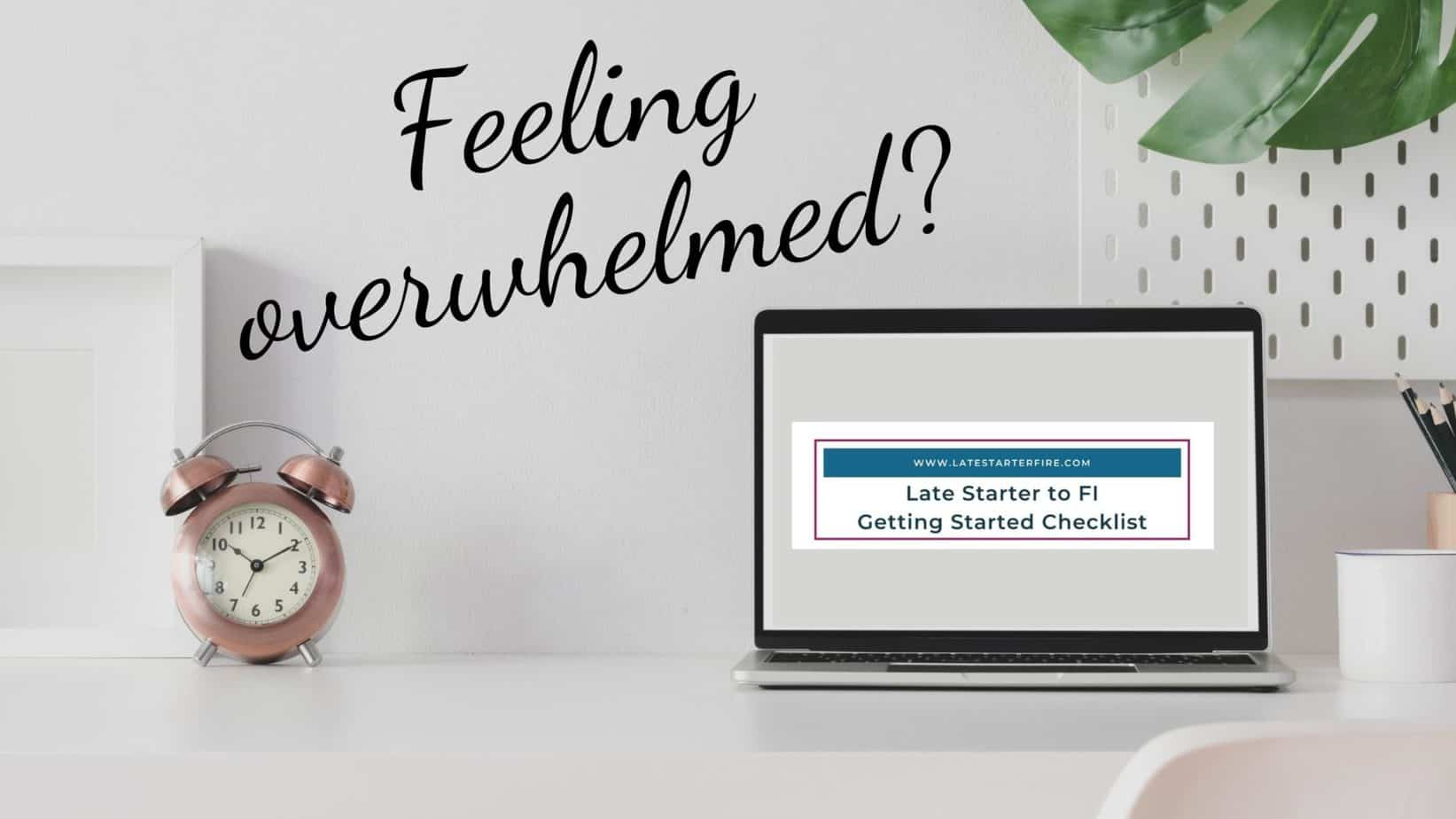 Use this FREE Checklist to start your journey to Financial Independence

Staycation during Lockdown
I am grateful to have a job during this pandemic, very aware that many are not so fortunate. But I must admit that going to work every day has exacted a toll on me and my colleagues. Our workload has increased not because we are dealing with more people but because our processes are now so much more complicated.
Many of us have delayed taking time off as planned holidays were cancelled. Most do not want to spend their hard earned annual leave 'to be just at home', preferring to wait out the virus.
I decided I would take two weeks off even though I could not travel, as I really needed a break. Like everyone else, my travel plans have not come to fruition – I was supposed to be in London then Toronto.
I cannot remember the last time I was home by myself for a two week
holiday. Usually, if I weren't travelling then I'd be busy with overseas
family visiting and running around like a chook without its head.
These two weeks in mid July coincided with Melbourne's second lockdown, just before curfew and the 5km restriction was imposed. I stayed home for the full 2 weeks – it was blissful.
I appreciated my space, both inside and outside the house. I fell in love with my home all over again. It's a space, a sanctuary I created and it's where I feel safe. A place where I can rest and relax, keep the world at bay or invite it in. And I am ever more grateful to have this space now, where I can retreat to at the end of a crazy day at work, or fully enjoy during a staycation.
Ongoing costs of owning my home
I remember the day I bought my house at auction. This wasn't my first auction – I had attended numerous auctions in the past, as research. I had also asked my Dad to bid for me on two previous occasions as I didn't feel confident bidding myself. And on both occasions he did absolutely nothing as prices just rocketed away.
But this auction day was different. I told my Dad I would bid myself. I was so nervous but in the end, the house was mine.
Entering the house afterwards and signing the biggest cheque I'd ever written – for the 10% deposit – was nerve wracking.
But that was only the beginning of more costs – stamp duty, conveyancing, mortgage loan application fee … I needed another $20k on top of the purchase price.(This is not counting the costs of buying furniture and stuff)
While those costs are associated with the purchase of a home, there are ongoing costs of owning a home. For me, they fall into four categories:
1. Local council rates
2. Home and contents insurance
3. Utility bills
4. Maintenance
I do not mention a mortgage here as I no longer have one. Yay!
I just paid my local council rates. This is the bill every homeowner loves to moan about. Probably because it is based on how much the council thinks your house is worth. Obviously, you haven't sold your house yet so you haven't profited from any speculation that your house's value has increased significantly. But all the same, you have to pay the rates based on that assessment.
Perhaps speculation is a strong word. The Victorian Government prescribes the method of calculating our rates so it's not as if my local council can just decide to raise rates.
Their formula for calculating the annual rates are as follows:
Rate in the dollar x your property value
1. Rate in the dollar is the amount they need to raise ($94 million in my council) divided by the value of all properties in the municipality ($57.2 billion) which equals to 0.00164164 in 2020/21
2. Property value – this is where it gets interesting …
The Victorian Valuer-General oversees property valuations for the State Government and for the purpose of calculating local council rates. These valuations are calculated annually as at 1st January each year. Therefore this year, it was done before COVID 19's impact on house value was felt.
The local council must use the Valuer-General's assessment of Capital Improved Value (CIV) of your property ie this is the market value of the land, buildings and any other improvements you made.
I have found it to be generally lower than what property apps value. For example, Commbank property app values my property at $186k higher than the CIV listed on my rates invoice.
My rates have increased every year, regardless of what my property value is. And is my biggest fixed cost. I set aside $2000 every year to cover this cost in my 'annual costs' sinking fund.
Home and Contents Insurance
This is a non negotiable cost for me.
I have worked very hard over the years to pay for my house. I don't want some disaster to befall the house eg a fire and having to start from scratch again.
In saying that, I do review my home and contents insurance annually to make sure that the sum insured is still appropriate. I never used to do this and the yearly premium would just increase every year without me noticing. I have also switched insurance companies and now pay less premium than I did a few years ago.
This is also an annual cost covered by my sinking fund.
There are 3 utility bills I pay – electricity, water and gas.
1. Electricity
Tenants and homeowners pay for electricity. But as a homeowner, I can
install solar panels
, for example, to offset my electricity usage from the grid and therefore lower my electricity bill. Not many landlords would install solar panels on rental properties to help lower tenants' electricity bills.
2. Water
This is where being a tenant is more advantageous – tenants only pay for water usage. Homeowners, on the other hand, have to foot the bill for system charges such as water supply and sewerage disposal, parks levy etc which make up the bulk of my water bill.
These are fixed charges; I can only
reduce my water usage
which is a tiny portion of my bill but still worth doing for the environment. My water usage has dropped to below 155L per day since I made an effort back in February to conserve water.
3. Gas
I am still trying to do something about my gas bill. An energy audit of my house found that there is hardly any insulation in the ceiling which explains why my heating costs are so high. As a homeowner, I can choose to rectify this by installing more insulation. Unfortunately COVID restrictions set in before I could install the extra insulation.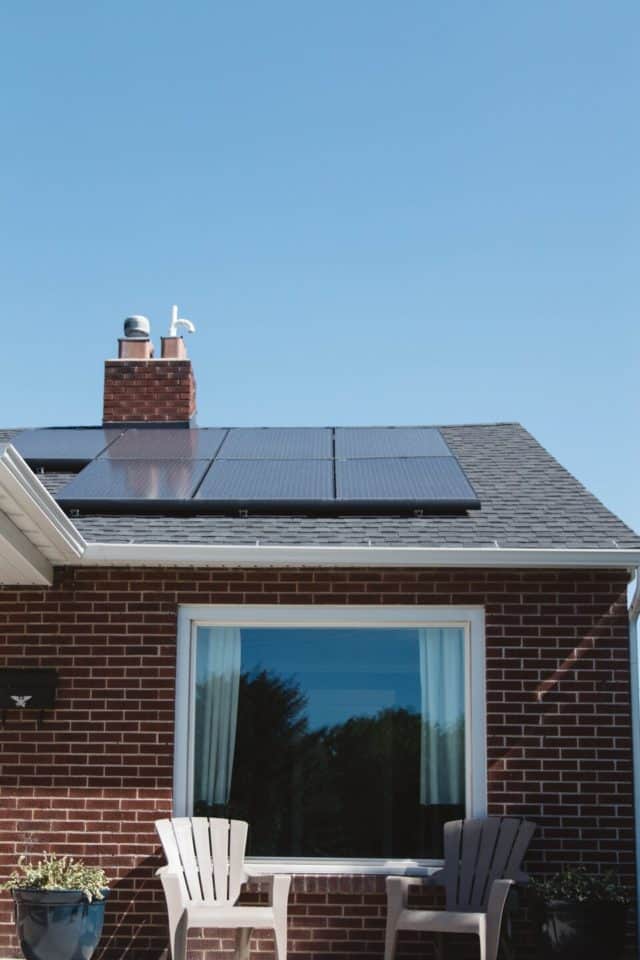 Houses deteriorate over time. And if you want to sell your asset later, you'd need to maintain it in a good condition so as to attract a decent price, rather than sell it as a renovator's dream.
Of course, the original condition of the property is a factor. If you are starting from a renovator's dream, then your expenses will be higher than someone who bought a brand new property.
I loosely divide 'Maintenance' into 3 categories:
– Improvements to home to increase comfort or liveability
– Repairs of things that have broken down
– ongoing upkeep of existing infrastructure
For me, home improvements are made to improve my comfort and in the case of solar panels, reduce my electricity bills and increase my sustainability efforts. I am aware of not over spending on improvement projects – there is no point in over capitilising ie I spend so much that I cannot recoup my costs should I decide to sell the property.
Over the last 18 years I have installed:
– air conditioner units
– fly screens to all windows
– gutter guards (so I don't have to climb up and clean my gutters or hire someone to do so)
– solar panels
Future projects include improving the ceiling insulation so I can reduce my heating costs, which is the main contribution to my gas bill.
Repairs to Stuff that Break Down
Then there are things that just break down from wear and tear over the years.
In the same time period, I have replaced:
– fences on two sides of the property
– the hot water service when it died
– garage ceiling after it collapsed
– a few window blinds
– the garage door after the motor died
Of course, all of the home improvements mentioned above will also deteriorate in their own right over time and sooner or later, will need to be replaced or repaired too.
Recently, I made a claim on my Home and Contents insurance to repair my porch ceiling which suffered some water damage. During this process, we discovered that we need to seal some bricks as part of the maintenance which is not covered by my insurance.
These repairs don't include replacing the fridge that stopped working or repairs to the washing machine. My dish washer is now 20 years old and the washing machine 18 so they will be the next major appliances to need replacing.
Ongoing Upkeep of Existing Infrastructure
In my case, this is mainly the outdoors.
Removal of trees on my property and removal of huge overhanging branches of neighbour's tree were the major one off costs over the years.
My ongoing cost here is a gardener who visits every 6-8 weeks. I struggle with this cost all the time, especially since discovering FIRE. In the first few years after I moved in, I tried doing the work myself. But it soon got overwhelming when I didn't have much time over the weekends. So I engaged a gardener who have done a wonderful job of keeping my plants alive and ensuring my garden does not resemble a neglected and derelict property.
This is an area where I can definitely save some money. I have a lot to learn about gardening although since last year, I've enjoyed planting and harvesting my own vegetables. The vegetable garden is my baby – the gardener doesn't touch it at all.
Future projects in this category include painting the exterior and interior of the house, something that needs to be done before I retire.
Funding the Ongoing Costs of Home Ownership
Utility bills are budgeted for under normal living expenses. Local council rates and home and contents insurance are taken care of in my 'Annual Costs' sinking fund.
Out of my 4 categories of ongoing costs of home ownership, maintenance is the biggest unknown. It varies from year to year – I never know what needs replacing. In the past, when I had a mortgage, I would redraw my excess payments to cover any home improvement / repair costs. 
But now that I no longer have a loan, I depend on my emergency fund. Which makes me nervous as home maintenance is kind of predictable, not in what may break down but that it is certain that things WILL break down and need replacing. And should not be considered as an emergency as such.
So I started another sinking fund specifically for home maintenance a few months ago with minimum amounts automated from my weekly wage.
And guess what? I've had to use it this week – because my front door lock completely broke and while the locksmith was here, I got him to repair another lock before that one too dies.
If I don't have to use my emergency fund for urgent home maintenance issues, then it will last longer than my 6 months of expenses. When I first started saving for my emergency fund, I merely looked at how much I spent in a year which includes travel and some home maintenance expenses. I feel more secure now knowing that my emergency fund can stretch further.
But how much is enough to set aside for home maintenance? There seems to be accepted wisdom, especially for rental property investors, that 1% of house value is set aside for maintenance. But I am confused as to which house value to base it on – the original purchase price or the current market value. Because in my case, it is a significant difference – my house value has increased by two and a half times the original purchase price.
So right now, I will just continue saving a little each week towards home maintenance. I will review it when the fund hits $10k. But I have a feeling it won't have a chance to hit 10k for a very long time. Because as my house ages, there are lots of bits and pieces that may need attention.h
While there are definitely lots of ongoing costs to owning a home, costs such as maintenance can be mitigated if you are good with DIY. Unfortunately I am not, so saving for repairs / improvements is my only option.
Costs can also be kept to a minimum if you monitor your usage of electricity, water and gas and review your home and contents insurance. In sourcing ie not depending on outside help is another great way to reduce costs.
But despite all these costs, I much much prefer to own my home. I value having a space where I am free to do whatever I like, without asking anyone's permission. The peace and security I feel is priceless. I know that no one can kick me out of this house because I own every inch of it.
Which camp do you belong to - owning your home or renting?