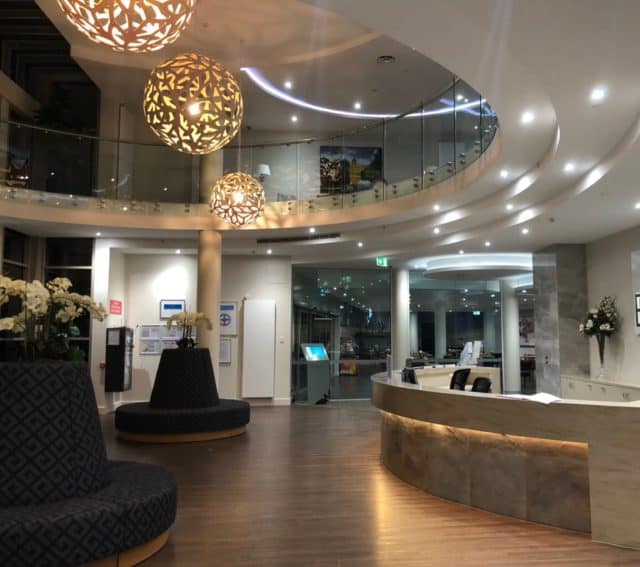 Mrs T is 78 years old and lives in a very swanky aged care facility. Her room is large and comfortable, with photos of children and grandchildren. 
She is fairly new, having moved in eleven months ago. She tells me she was always available for everyone in her family. But no one was there for her when she needed them.
So she chooses to move into an aged care facility.  In her words, she is still alone but all she has to do is open her door and there is company on the other side.
But Mrs T worries about her dwindling resources. She has always looked after her money. Now she sees 'her money going down, down very fast'.  She had not expected her money to be depleted at this rate.
Mrs T asks me "Will my money last till I die? It is OK if I die tomorrow but what if I live many many years?"
I have no answer, of course, not knowing what her financial situation is. I can only assure her that she is being well looked after.
We are living longer
Mrs T is right. There is no doubt that we are living longer.
Australian data indicates that a boy born between 2014 and 2016 has a life expectancy of 80.4 years while that for a girl is 84.6 years.  This is an increase from 75.9 years for males and 81.5 years for females during 1996-98 as per Australian Bureau of Statistics.
I have been visiting residential aged care facilities (or nursing homes, in the old terminology) as part of my job for the last twenty years.
Twenty years ago, when someone turned 100 in a nursing home, it was a major to do – they invite the local newspaper, TV news, read out letters from the Queen and the Prime Minister and have a huge party overall.
Nowadays turning 100 is more common and does not garner much attention beyond having a big party.
Unless there are three residents turning 100 in the same month. And swells the number of over 100s to six in the same facility which equates to 7% of the residents!
These birthday girls (sorry, fellas but they are almost always women) are not confined to their beds – no, they made speeches and danced at their party (albeit with walking frames).
Doris looks after the indoor plants – waters and weeds all pot plants on her floor, knits and is a Collingwood supporter.  Merle is a social butterfly and loves shopping – still goes out weekly to shop. Mavis is a keen Carlton supporter and does the footy tipping for the facility!
It is so very pleasing to see these 100 year old women still enjoying an excellent quality of life.
But like Mrs T, I can't help wondering if my money will indeed last till I die. What if I am privileged to live to 100 and beyond?
What aged care services are available right now?
There are three types of aged care services in Australia, subsidised in part by the federal government.
The first is home aged care ie I am able to stay at my home but I may need help with shopping or cooking or house cleaning or some personal or nursing care.
The second is residential aged care ie I can no longer live independently at home even with home aged care help and I have to move into a residential aged care facility. Where I will receive ongoing support to do every day tasks such as showering, toileting and feeding myself. And have access to support and help for health care such as medication administration 24 hours a day.
The third is respite care where I stay at a residential aged care facility on a short term basis to give my carer a break.
When will I need aged care services?
This is the 64 million dollar question.
Obviously I cannot predict exactly when I will need any of these services.
My aim is to stay at home independently for as long as I can. And delay moving into a residential aged care facility for as long as I can.
The statistics are quite encouraging. Nationally, in 2016-17 while 86% of people entering residential aged care facilities permanently are aged 75 years and over, the biggest proportion are those aged 85 to 89 years.
Fingers crossed, I remain healthy enough not to need residential aged care till I am 85.
Because I fear that residential aged care is costly, despite being subsidised by the government.
The cost of residential aged care
My Dad asked me to look into the cost of residential aged care more than a year ago. I have been dragging my feet. It is a hard issue to confront as I contemplate my Mum needing to enter an aged care facility because we can no longer care for her at home.
Mrs T's question reminded me of Dad's request and finally spurred me into investigating how much it costs to live in an aged care facility.
It turns out that it is rather complicated. The government's own website myagedcare.gov.au states that 'there are no standard costs for aged care services'! Basically, it all depends on your financial situation.
Everyone is asked to do a formal income and assets assessment with the Department of Human Services. That is if you want to be assessed for your eligibility for government subsidies.
The outcome of this assessment affects how much you have to pay for aged care. If you do not qualify for government assistance, you will pay 100% of costs.
Fee structure
The four fees are as follows:
(1) Basic daily fee
(2) Means tested care fee
(3) Accommodation costs
(4) Optional fees for extra services
Basic Daily Fee
This fee covers your day to day costs such as meals, laundry, cleaning. It is set at 85% of the single person rate of the basic age pension and at the time of writing is $51.21 per day. It is also reviewed twice a year by the government. The majority of people have to pay this fee.
Means Tested Care Fee
This is an extra contribution towards the cost of care that you may or may not need to pay, based on your financial assessment. There are annual and life time caps ie there are limits to the maximum that can be charged. It is a daily fee.
Accommodation costs
Each facility charges a once off fee for their rooms. Depending on the type of room eg how big it is, how luxurious or basic the fittings are, what sort of amenities etc, the fee can range from $250 000 to more than a million dollars. This fee can be paid as a lump sum or daily fee or a combination of both.
If you qualify for government assistance, you will pay a reduced amount.
The lump sum works as an interest free loan to the facility. It is refundable to you or most likely, your estate, minus any fees or charges when you leave or pass on. Your daily fees can be deducted from this lump sum. But you will be asked to top up this lump sum if it drops below a certain amount as agreed with your facility.
All facilities have rooms set aside for low income people – as requested by the government and can range from 16% to 40% of rooms.
Most people end up selling their homes to fund this lump sum. Unless a spouse or partner or dependent child is living in the property.
Optional fee for extra services
Some facilities charge an optional extra daily fee that covers you for hair dressing, outings, physiotherapy sessions, gym, daily newspaper, pay TV, daily cappuccino from the in house cafe and so on.
Beyond all the fees above, there are also ongoing bills from your doctor, pharmacy, mobile phones, internet etc.
My conclusion?
It can be costly to enter an aged care facility, particularly if fees amount to hundreds of dollars per day in a new and glittering facility.
That was a very simplistic overview of fees and charges for a residential aged care facility. There is a whole industry of aged care financial advisers who provide advice on how to structure your finances in order to maximise government contributions.
There are also more considerations one needs to take in regards to entering aged care facilities which this post does not address at all. Cost is only one issue. The physical appearance of the facility is only one issue. The level of care, competency of staff, diversity and languages spoken, locality of home, types of activities for residents and so on should also be considered.
Final thoughts
Currently the Australian government subsidises the cost of aged care for those who cannot afford it. So my parents will be taken care of, should they need to enter an aged care facility.
They can sell their house and use that towards the lump sum payment from which daily fees can be deducted. And depending on their assets and income at the time they enter the facility, they may qualify for government assistance.
But who knows whether there will be government assistance by the time I need aged care services. I would love to be able to afford a decent facility, not necessarily an extravagant one. Or perhaps, in 40 years, there will be alternatives to aged care facilities.
And because I am single, the probability of me needing to move into a residential aged care facility eventually is very high. I don't have any children to look after me in my old age. 
So will my money last till I die?
My best answer is maybe, hopefully. It will depend on how long I live, when I enter an aged care facility (which is a function of how healthy I am), how I choose to spend my money now and what my retirement nest egg eventually amounts to.
I can only control what is within my power to control – stay as healthy as I can, reduce overall expenses and save as much as I can while still living a life I want to live.
How about you – will your money last till you die? Are you anxious about the cost of aged care?