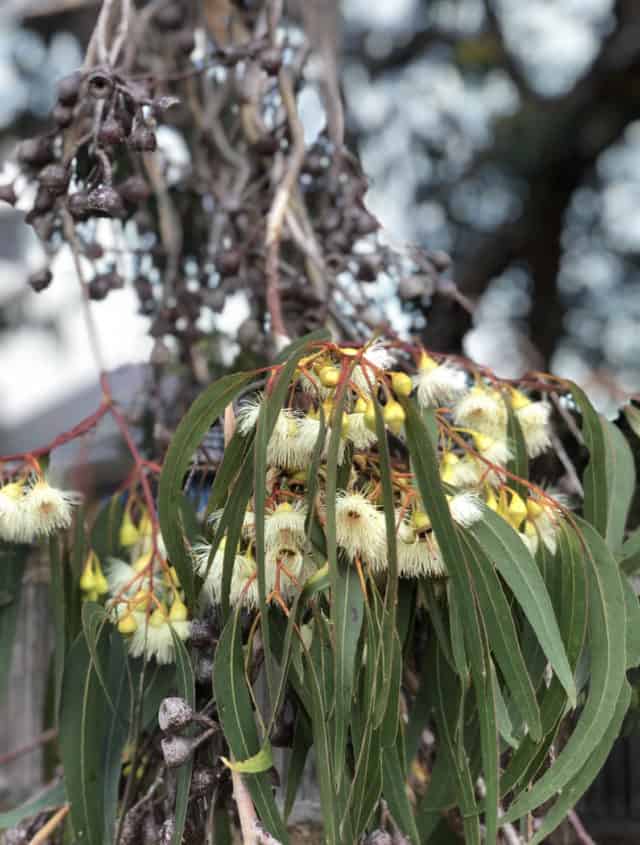 How is it the end of March already? That must be why I am enjoying the cooler autumn nights and crisp mornings which later turn into mild sunny days.
I started writing this blog as a way to be accountable on my FIRE journey, knowing that I may very well be tempted to give up when the going gets tough. And to support others on a similar path, especially those of us who discover FIRE in our forties.
My 2019 goals are simple – I want a less stressful life and most of all, to carve out time to think and reflect. I want to look after my physical, mental and financial health. So let's check in with what actually happened during the last three months.
(1) One hour reflection time every week
It was important for me to intentionally set aside an hour to reflect on the week that has gone by. I was very good and diligently did it for the first 6 weeks or so. If I knew I was going out that night, I would do it the next night or earlier in the day.
Until I went away to Sydney for a business trip one weekend in mid February. Because I was away the whole weekend and it was jam packed with work activities plus catching up with friends, I skipped that week. And then for some reason or another, it was really hard to get back on track.
Besides more social commitments, I kept being distracted by excellent programming on the ABC on Saturday nights. Time to turn off the television! Or reading excellent content on personal finance blogs. So many excuses.
I found that I missed that reflection time so I'm back on track these last two weeks. It has made a big difference to my mental health.
(2) Journaling 10-15 minutes every day
Once again, I was  good for about 6 weeks then somehow, time eluded me. I started by writing at night. Then I kept falling asleep on my couch before I wrote in my journal.
So I tried writing in the morning. But I made the cardinal mistake of fitting too many things into my morning routine and basically set myself up to fail. More on that later.
I will focus on writing about how I am feeling for the day rather than thinking about what I did for the day.
(3) Exercising daily
Well …. yes and no.
I really wanted to start running again (or rather jogging – you really can't describe my shuffling along as running). I started running round an oval near my house. My plan was to run one extra lap a week and by the end of the year, I would be running 52 laps. That would be 400m (round a standard oval) x52 ie I would be able to run 20km by December! How is that for the aggregation of marginal gains?
So … I started with alternating between walking one lap and running one lap. Did I mention I was very unfit? My personal trainer had 2 babies in the last 5 years which meant my exercise routine was very interrupted. Oh dear, why am I trying to blame her for my failing to exercise? Sorry, I am just making excuses. She is the very best trainer and I didn't make any effort to find another one while she was on maternity leave.
Anyway, back to my running … by the end of January, I was running / walking 3 mornings a week plus a personal training session once a week. I was feeling very proud of myself. Then my friend wanted to walk every evening after work. So I walked with her most nights then went back to work after our walk.
Which made me slack at getting up in the morning to run – after all, I had walked the evening before. Also because as I was improving and running more laps around the oval, it took more time. And I didn't have enough time in the morning to fit everything I wanted to do. So I stopped running in the mornings.
But the good news is that after an absence of several weeks, I am back to running one morning a week. And the extra good news is that because I run on the path on the outside of the oval, one lap is more than 400m. After two weeks, I ran 10km non stop last week! That is a massive milestone for me.
My plan is to continue running at least once a week and not beat myself up if I miss a day. Oh, and I entered a fun run for 12.6km next weekend – fingers crossed, I will be able to run the whole way.
(4)  Morning routine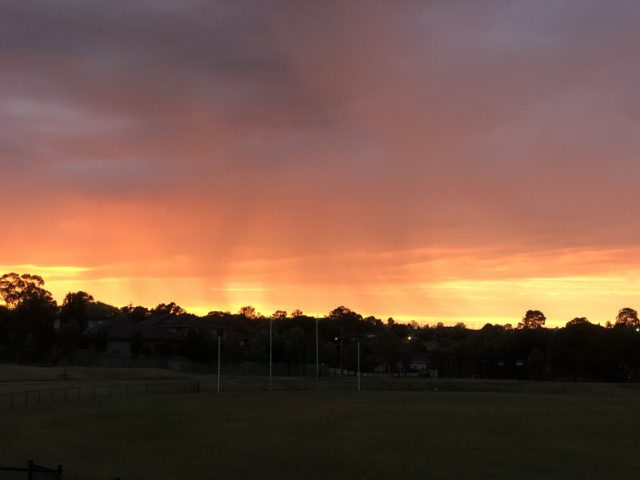 I aspire to be a morning person. A person who gets up immediately when the alarm clock rings. Someone who exercises, reads, writes, eats breakfast and goes off to work relaxed and ready to have a productive day ahead.
This is a spectacular fail.
I have improved in that I only press snooze once or twice. But I still do not get up immediately when the alarm goes. I travel with a friend who just bounces up out of bed when her alarm goes even if she were snoring just seconds ago. I really admire that trait but I acknowledge it is hard to break a lifetime of bad habits.
Because I do not wake up on time, I cannot fit in everything I want to do. After a while, I don't even try. Besides brewing my coffee, eating breakfast and getting lunch to take in to work, I may squeeze in some reading or catch up on personal email. Exercising and writing fell off my routine. Which makes me feel like a failure.
When I did manage to do everything on my morning routine in the first few weeks of January, I felt very good and was productive before I headed off to work. So it's back to the drawing board on this one.
(5) Night routine
Now I have struggled with this for years.
I am basically a night owl. I have always loved staying up late reading and sleeping in in the morning. To me, that is the height of luxury.
As the years have gone by, my stressful job meant I often came home late at night, mentally drained and physically exhausted. I would have dinner and pass out on my couch. Then drag myself to bed when I wake up at 1am, 3 am, whenever, usually after midnight.  So my sleep routine is always interrupted. I never sleep for more than 3 to 4 hours at a stretch.
But as my Twitter friends pointed out to me, I need to sort out my sleep FIRST before I can have a productive morning routine. Thank you @The Fioneers and @Shaunhasablog
This is very much a work in progress. I am getting better at going to bed before midnight during the weeknights, not so good on the weekends. And having scheduled screen downtime on my phone from midnight to 6am helps tremendously.
(6) Building relationships
Maintaining relationships is another area I worked on.
I am an introvert by nature. Plus I work in a demanding and stressful role so it is much easier to say no to outings and just stay home for peace and tranquillity. As I grow older, I've discovered that I need down time after interacting with a lot of people. And that it is ok to need that.
Looking back for the last 3 months, I am pleasantly surprised by my social outings – I've been to a wedding, entertained overseas guests, celebrated Chinese New Year with a sumptuous dinner at my house, stayed with friends interstate, taught my friend's 11 year old son how to make wonton dumplings and chocolate fondant cake, attended an art exhibition, watched a musical, cooked for others etc. Overall, a good start to the year.
(7) Financial goals
Finally! I hear you – yes, this is a personal finance blog after all. But life is so much more than just our finances 🙂 And there is no point in acquiring wealth if I am mentally and physically broken.
Even though I discovered FIRE late in life,  I feel I am at the stage where I can breathe a little. And let my finances bubble along in the background. I am still learning a lot but the basics are set in place. It is vitally important, though to assess goals, review progress and make minor tweaks, as needed along the way.
So what is my progress? Here goes …
Superannuation
My aim is to max out my superannuation contribution this financial year. So I reviewed my salary sacrificing amount to make sure I am on track. I had to increase my contribution by $60 per week to make it to $25000 (including my employer's contribution) by the end of June 2019. I don't want to have to pay a big lump sum in June to catch up.
Investment Fund
I want to contribute an extra 1% per month of my take home pay into my investment account. This is on track as it is automated. At the beginning of the month, I adjust the amount by an extra $5.
Sinking Fund
I opened another online savings account for a sinking fund – to save for yearly fees and home maintenance expenses. All is on track here as once again, it is automated.
Travel and Emergency Funds
I am happy to report that I have not dipped into either fund yet.
I briefly toyed with the idea of swapping or essentially renaming them ie the travel fund becomes the emergency fund and vice versa. Basically because my travel fund is much healthier than my emergency fund. But I am planning to travel this year so maybe it is not a good idea just yet to tinker with my travel fund.
The emergency fund is currently at 32% of my goal of 6 months of expenses. It's taking ages to build. I can accelerate this but it will be at the expense of my investment fund. I am already well behind on the investment front so I'll just leave things be for the moment.
Share Portfolio
My share portfolio is growing slowly. I aim to invest $5000 every quarter this year – currently on track for this quarter. My latest acquisition is Milton (MLT) shares on the ASX. I am building a portfolio of LICs (Listed Investment Companies) and ETFs (Exchange Traded Funds), in line with my investment strategy of acquiring dividend paying shares. For that reason, I sold my Afterpay (APT) shares for a profit of $4000 and will reinvest in another LIC, most likely Whitefield (WHF).
For the first time ever, I am tracking my dividends. In 2018, I earned a gobsmacking total of $1991 in dividends. So far, in just 3 months in 2019, I have already earned $2541 – and we are off to a great start! At last, some passive income is growing …
Most of these dividends are reinvested back, in acquiring more shares in the various companies where Dividend Reinvestment Plans (DRPs) are offered.  I am lazy and prefer to automate as much as possible. In this way, my share portfolio is growing by stealth and dividends will be paid on the increased number of shares next time.
Expenses and Savings rate
The end of February marks 12 months of me tracking my expenses.
Drumroll please ….
Total expenses came to $41 240 which is in line with what the Association of Superannuation Funds of Australia (ASFA) considers as a comfortable lifestyle for a single person aged around 65 to retire on – $43 317
My initial reaction is … Far out, this is higher than where I would like it to be …
But at least I now have a baseline to work from. I have not analysed my spending in any great detail except to note that home maintenance which includes utilities is the biggest category. I will delve deeper and share in a more specific post later.  Lots of work ahead.
This brings my savings rate to 43% – I really wanted it to be 50% or better. I calculated savings rate based on take home pay only for the sake of simplicity. Therefore I did not take into account pre taxed dollars that is salary sacrificed into superannuation or include any bank interest (minuscule) or dividends (most of which was reinvested into buying more shares) in the income part.
Final thoughts
While my finances can always be improved upon, I am slowly building good habits and carving some time out each week to reflect and learn. Thus I am learning what brings me value and joy which will ensure my money is spent accordingly. I will dive into my expenses more in the next quarter to see if I can improve my savings rate.
How was your first quarter? Are you focusing on non financial goals as well as financial ones?  Let me know in the comments below!