For ME.
Ok, so I only stumbled upon the FIRE concept in my late 40s.
And that it was not a movement in my 20s. Or maybe it was but I wasn't aware of it. It was probably just not named FIRE.
Obviously, if you are pursuing FI in your 20s or 30s now … woohoo … good on you! Wish I were that smart and disciplined in my younger days but alas!
But how much longer will you live?
According to mylongevity.com.au I can expect to live to 80 years old. This is based on my answers to a few questions online about my Surroundings, Health, Attitude, Parents and Eating (SHAPE Analyser).
This is obviously not gospel and at best, an intelligent guesstimate. I may be hit by a bus tomorrow or live to a hundred. I may improve my longevity by eating healthier, exercising more and probably reducing my stress levels. But It gives me a time frame to work with. 
I will need to make sure I can fund whatever lifestyle I want well into my 80s and beyond. 
So, that means I have to finance a minimum of 33 years of a life I want to live. In fact, since I am conservative in nature, I will plan to live to a hundred, just in case I beat my genes. If I die before then, my beneficiaries will profit – which is not a bad thing.
Higher Earning Capability
The problem lies in the reduced number of years I have left to generate the income required. But people pursuing FI in their twenties plan to work for 10 years then retire. So why can't I apply the same principles and achieve the same outcome? I will still retire before the traditional age of 65.
But luckily, my 40s is also the peak time of my earning capabilities as per data from the Australian Bureau of Statistics. (As an aside, isn't it disturbing that females earn so much less than males?)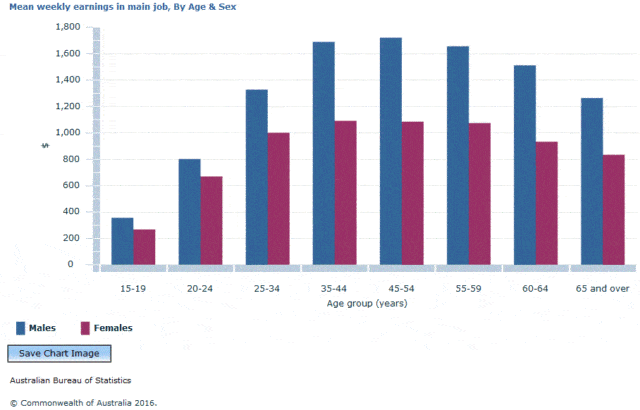 So even though I have a limited amount of time to earn the required income, it is true that I am earning a lot more now than in my 20s. Therefore in theory, I have more money to put towards my saving goals.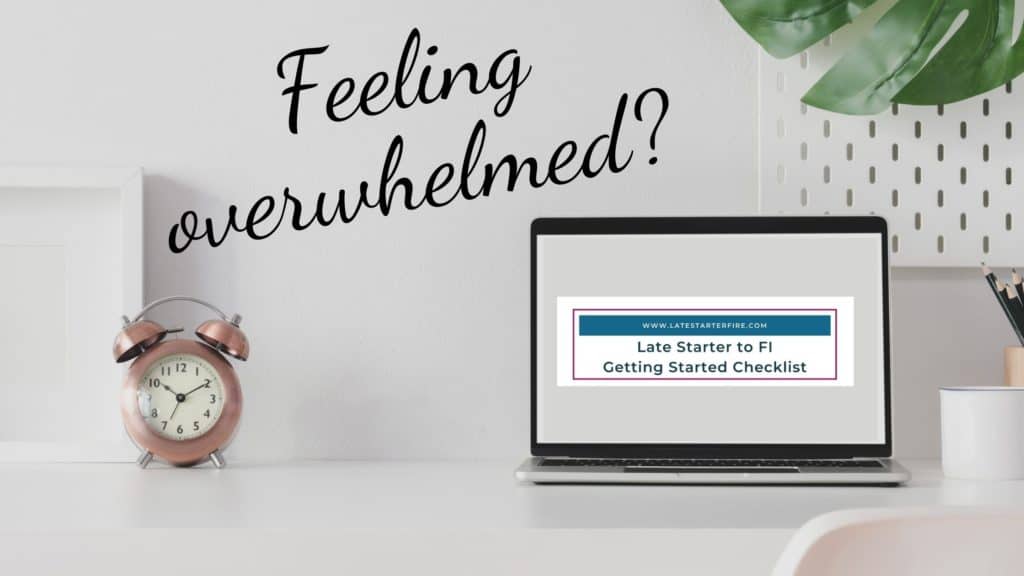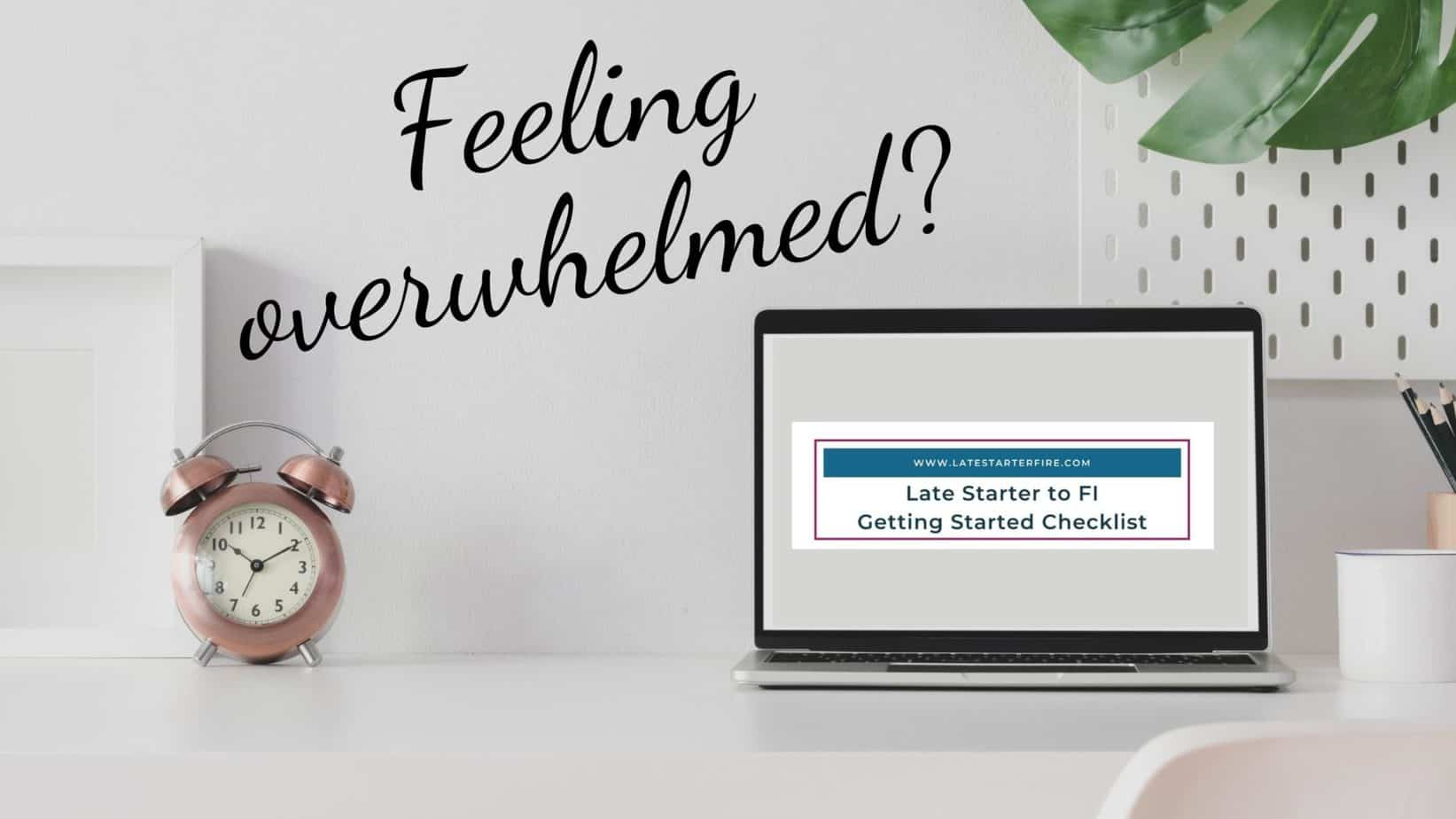 Use this FREE Checklist to start your journey to Financial Independence

Let's not forget the FIRE community's exhortation to earn more via side hustles or work extra shifts at your current job. Which may be easier said than done, to be honest, in our forties. We have many more competing priorities such as taking care of our children and elderly parents, compared to when we were in our twenties.
But developing side hustles can be a fun and creative outlet filled with hope. How can I fully utilise existing skills (learnt from years at work and having hobbies) to create a side hustle? Are there skills I can learn right now that can help me with this side hustle? Can I turn my hobby or something I am very passionate about into a business?
There are millions, yes millions (feels like it!) of blog posts about side hustle ideas, some of which pay more than others. I listen to The Side Hustle Show podcast to get ideas and learn from people who are doing it well.
Setting up a side hustle may require a lot of time and maintaining one may or may not require as much time again. The word hustle itself implies it takes energy and time.
Therefore there is a need to balance the extra time invested versus the income generated. Yes, the goal is to increase income. But I feel, strongly, that it should not come at the expense of mental health and happiness. Your side hustles should not be adding more stress to your already time poor life.
Time to take on More Responsibility or Leadership Role at Work?
Perhaps the wiser course is to focus on your current career and negotiate pay increases. I fully understand that in some industries this may not be possible every year. If you are already being the best you can be at your current role, ask your employer if there is a better paying role for you, a role with more responsibilities.
Employers and managers appreciate anyone who can offer solutions instead of whinging about problems and obstacles all the time. Step up and be noticed. You may have to show them that you are capable of taking on more responsibility before being compensated for it.
But once again, it is important to find balance here. There is no point in taking on more responsibility at work if it means that you have no time to take care of yourself or your family.
So even if I were not earning a higher income now in my 40s, I can take steps to improve my situation. 
I eliminated my debt (house mortgage) in my 40s. Even though some argue that a home mortgage is good debt, it is still a debt that you owe someone else. Which you pay interest on – to the other person (or bank, in this case). You can save a lot of money in terms of interest by making extra payments to your loan. See how much faster you can repay your mortgage by using ASIC's Money Smart mortgage calculator
Owning my house is priceless. Knowing that no one can kick me out of my house or take my house away, helps me sleep infinitely better at night. And I can redirect all my mortgage payments towards my investment fund now.
If you have debt, write down a list of your loans with the amount owing and the interest you are paying on each loan. Are there any loans under $500 perhaps that you feel you can knock off quickly? Now, look at the highest interest loan –   direct all your spare money to this loan after making minimum payments on all other loans. You may be surprised at how quickly you can eliminate your debt.
I have bought a lot of crap in my lifetime. So now in my 40s, it is time to rein in the spending and learn to spend with intention.
There is no longer a need to furnish the house or upgrade appliances. I am happy with what I have. I buy quality clothes that last many many years and have no need to change my wardrobe according to the latest fashion trends.
Tracking my expenses allow me to work out where my money is going and how to reduce any high spending category.
My achilles heel remain my willingness to spend on my travels. I will work on this …
It is time to embrace minimalism and frugality – the less I spend, the more I save – towards paying off debt, increasing investment funds, contributing extra payments to retirement accounts etc.
Compound Interest still Works in Your 40
Fortunately for me, I did contribute extra to my superannuation retirement account in my 20s. And even though I stopped extra contributions for most of my 30s and 40s until recently (when I started again), that money has been compounding unobtrusively in the background.
But even if you only start contributing extra now, you still have nearly twenty years before you can access your superannuation account. That is, assuming the government doesn't change the rules and we will be able to withdraw our funds at 60 years of age.
So there is still time for our money to compound. I know it is not as good as if you had invested all the way since your 20s. But let's be positive – we are able to contribute more based on our higher wages. Bear in mind though, that the annual maximum contribution is now $25,000 – that includes your employer's compulsory contribution.
We have no more time to lose.
So check your superannuation balance now and take steps to consolidate accounts if you have more than one. Work out how much your employer is contributing on your behalf. Is it close to $25,000? What is the shortfall?  Divide this shortfall amount by the number of pay cycles left in this financial year. Then work out with your HR department what your new take home pay is if you were to salary sacrifice this amount to superannuation each pay cycle. Even if you can't contribute the full amount, start with some extra payments and gradually increase it every few months.
I plan to maximise this and ensure I contribute the $25,000 maximum until I stop working. My 70 year old self will thank me later, just as I am thanking my 25 year old self now.
Retirement is Looming in your 40s
Whether you like it or not.
Whether you are prepared for it or not.
This definitely focuses the mind. In fact, it was retirement anxiety that started me on this path. Having a deadline forces me to take action, to do something. It's all very well to read a myriad of blogs and listen to a plethora of podcasts on financial independence or retirement. But nothing changes until I take action, no matter how small.
At least, I hope so.
Actually, I know so.
I am not sure that I would have embraced the FIRE philosophy in my twenties  – I was too absorbed in living the good life whilst working very hard in my career.
Now, in my late forties, having lived many experiences from travelling around the world to starting my own business, I am ready to dive into FIRE.
I am much more introspective now than at any other stage of my life. This has led me to examine my current life and in turn led me to discovering and pursuing FI.
In my 40s, I am oh so aware of my strengths and weaknesses. Of my ability to work hard. Of my desire to always be learning new things. I know that I am a capable woman, not through positive thinking alone but through my own history of past experiences.
Yes, while I have also built up a lifetime of habits, some of which may not be conducive to achieving FI, I also know that I am capable of change, of renewal. For example, I am aware that I spend money when I am bored and also when I am stressed. So I am learning now to delay that impulse by 24 to 72 hours. I just have to develop a new habit. And learn everything I can about intentional spending and minimalism. Oh, and maybe reducing that stress in the first place!
I know I am a good saver, especially when I am saving towards a specific goal eg travelling. I am not so good at investing, being too intimidated in the past to delve into various strategies. But knowing my money story and having reflected on my attitudes to money & wealth creation, I understand my risk appetite and what sort of an investor I am. I know that stability and security is deeply entrenched in my psyche.
Now, how can I use all this self awareness and knowledge to achieve FI?
While pursuing FIRE in our 40s may be seen as a disadvantage by some, I believe it is absolutely not too late to start taking control of our finances.
There is no need to beat ourselves up for past financial mistakes or lament the time lost.
We just have to apply all we know and the lessons learnt from our own past experiences.
And embrace new challenges, develop better habits and crush FIRE.
The principles and steps to get to FIRE remain the same – if the 20s and 30s can do it in ten years, why can't we in our 40s?

Is your age stopping you from pursuing FIRE? Do you think you are too 'old' to pursue FIRE?