When I think of finfluencers, I think of Gen Z on youtube or TikTok (ok, I had to google how to spell TikTok
)
A finfluencer is a financial influencer – someone who shares or comments on social media, mainly on TikTok and Instagram about finances and investing.
The ones who have been featured on mainstream media are generally young and apparently earning a decent income from their efforts.
Australia's regulator, ASIC is cracking down on finfluencers.
ASIC stands for Australian Securities and Investments Commission. It is "Australia's integrated corporate, markets, financial services and consumer credit regulator."
Some of their roles are to "maintain, facilitate and improve the performance of the financial system and entities in it; promote confident and informed participation by investors and consumers in the financial system."
And they license financial advisers in Australia.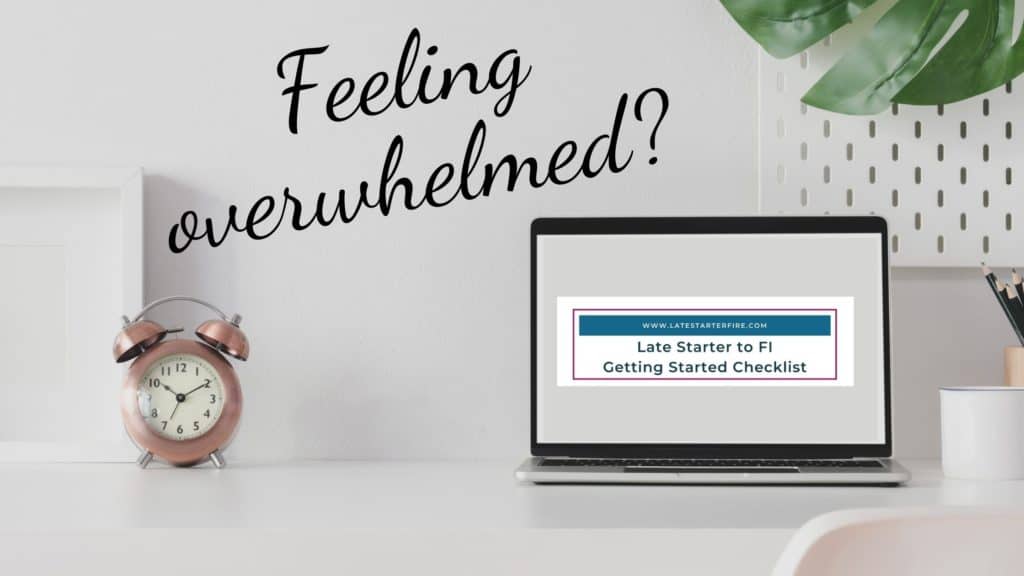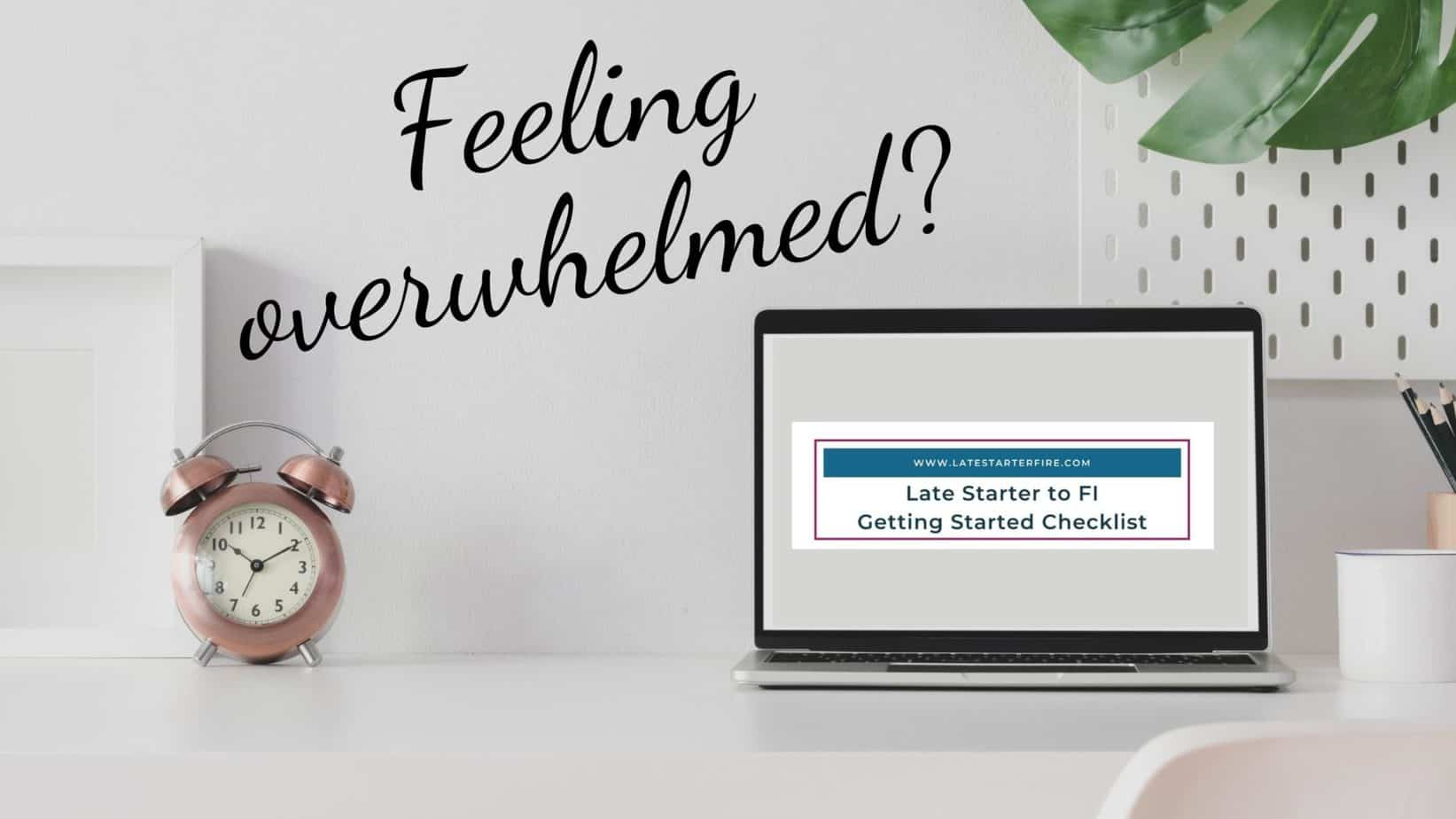 Use this FREE Checklist to start your journey to Financial Independence

A record number of 18-24 year olds started investing in the stock market over the past two years – 25% of all new investors, in fact. Plus 27% of all intending investors (defined as those wanting to invest in the next 12 months) are in this age group. This is according to a study done by the Australian Securities Exchange (ASX) in 2020.
Interestingly, these young investors are willing to seek advice from a financial adviser.
According to this same study, 37% would seek help with investment decisions and 36% would seek help for access to a wider range of investments.
But 37% don't know how to find an adviser while 25% think they are too expensive.
And 30% wouldn't use an adviser because they think their portfolio is too small.
So where are they getting their advice?
According to ASIC's surveys in July 2020 and again in February – March 2021, when asked who they have received the best piece of financial advice from, 67% cite their parent.
But 28% indicate they follow at least one finfluencer on social media. And of those that follow a finfluencer, 64% reported having changed at least one of their financial behaviours as a result.
Crucially, they were not asked if their finances improved as a result of changing those financial behaviours. I could not find this in the report.
ASIC cited this report in their media release on March 21, 2022. (Although they cited 33% of young people follow a finfluencer whereas the survey report on page 9 cites 28% – not sure why there is a discrepancy).
It is clear that ASIC is worried about the influence finfluencers have over young investors.
ASIC Chair Joseph Longo gave a speech to financial advisers at a conference in September 2021. He gave an example of a young family wanting to know about their life insurance needs and wondering where to get advice.
"Here comes the plot twist.
They may have gone online and sought to educate themselves via a financial influencer or 'finfluencer'.
ASIC is aware of the fact that the pandemic has created the perfect conditions for finfluencers to flourish. The result is the conflation of general and personal advice, which is now in a state of flux.
We are watching this evolution closely."
He acknowledges that there is an unmet advice need of Australians seeking quality financial advice and goes on to outline how ASIC is helping financial advisers to help Australians like the young couple.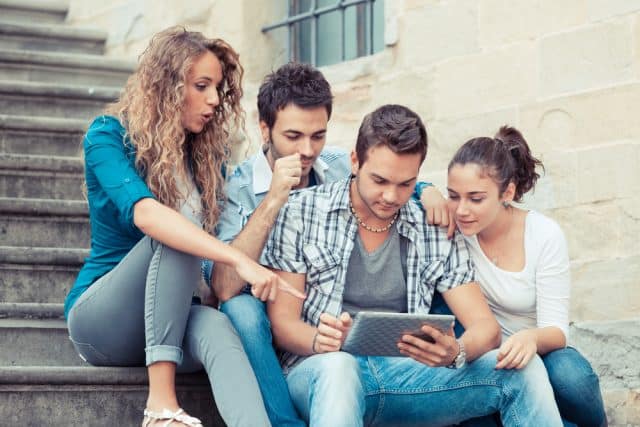 ASIC issued an information sheet (INFO 269) titled "Discussing financial products and services online" on March 21, 2022. It outlines how the financial service laws apply to social media influencers.
But they didn't define who an influencer is.
I most definitely do not consider myself an influencer. And anyone in their right mind wouldn't either. Don't you need thousands or hundreds of thousands of followers to be considered an influencer?
But it seems ASIC may disagree because I do discuss financial products and services online.
They threatened 5 years jail for anyone who breaches these financial service laws.
According to the information sheet,
"Financial product advice is a recommendation or statement of opinion which is intended to influence, or which could reasonably be regarded as being intended to influence, a person making a decision in relation to financial products." (Italics are mine)
It goes on – "You can share factual information that describes the features or terms and conditions of a financial product (or a class of financial products) without giving financial product advice. However, if you present factual information in a way that conveys a recommendation that someone should (or should not) invest in that product or class of products, you could breach the law by providing unlicensed financial product advice."
Therefore my interpretation is that I cannot recommend any financial product or service eg bank account, credit card, shares, superannuation company, insurance companies, share platform that I personally use and love. I also can't express my opinion. Because it could be considered as "being intended to influence".
And I most certainly can't give you affiliate links to said financial products or services where both of us may benefit even though I've disclosed this fact. It would be "dealing by arranging".
My experience of unmet advice needs
When I first paid off my mortgage, I was so excited. I understood that I had to use the money that I saved from not paying a mortgage in some sort of investment. But I didn't know what sort of investment.
Colleagues suggested an buying investment property. I met with a mortgage loan officer at a "Big Four" bank. He wasn't interested in my situation – late 40s single woman – and maybe I gave off vibes that I wasn't too keen on entering into another mortgage.
I then rang an investment firm that I'd heard being spruiked on radio. The guy who rang me back quickly showed his disinterest when he found out that I had $10k to invest – an amount that was obviously not worth their while.
Next, I made an appointment with a financial adviser within a "Big Four" bank. He told me there was no point in him providing personal advice to me because it would cost $3k to $4k for the advice and I only had $10k. I wholeheartedly agreed.
So it's not just the young ones who can't access mainstream financial advice. I was a middle aged woman with $10k cash.
In hindsight, all of this probably contributed to me waking up one morning in a cold sweat, petrified about not being able to retire. Subconsciously I was obviously worried about not knowing how to invest for my retirement.
You know my story of googling "how much I need to retire" and somehow stumbling onto FIRE (Financial Independence Retire Early) blogs. They were all American sites. I was reading about how to contribute to 401k, IRA, Roth IRA, backdoor IRA, HSA etc etc, none of which is available in Australia.
Then I found Aussie Firebug and Strong Money Australia who wrote about FIRE in the Australian context. And boom! I now have examples of what they invest in, their strategies and tips. And I could see their progress. I didn't follow anyone's advice blindly. They were so much younger than me. And so I had to adapt their advice (and anyone else's for that matter) to my own circumstances.
Why I started Latestarterfire
The reason I started my blog (& related social media channels) was that I wanted to share what I've learned on the path to achieving Financial Independence and Retire Early(ish) as a Late Starter. That is someone starting in their 40s/50s vs someone starting in their 20s.
Because I couldn't find anyone who started their FIRE journey like me. There were plenty of people in their 40s but they were at the end of their FIRE journeys, about to retire or already retired.
It was only after I started Latestarterfire that I found Frogdancer Jones on Burning Desire for FIRE. I remember my joy at finding another late starter who has gone on the same path ahead of me.
Representation matters.
Just like seeing Aussie Firebug and Strong Money Australia achieve or pursue FIRE as Australians and Frogdancer Jones' success as a late starter motivates and inspires me, I too want to contribute my story and journey.
And in doing so, I may help fellow late starters get started on a path where they can take control of their money, achieve financial independence and retire earlier.
What ASIC's crackdown means
While I understand the need for ASIC to crack down on dodgy advice and quite simply, criminals who prey on vulnerable people, I think it's very heavy handed in trying to solve the problem.
All of us online financial content creators have been lumped in the one basket – the good, the bad and the indifferent. I don't know what the solution is. But I fear that the very people ASIC wants to protect and help are the ones who will lose out by this action.
Who will they turn to for real life examples, for lived experiences?
Will financial advisers lower their fees? How can Australians, young, old and in between who are just starting their investment journeys afford to pay thousands of dollars for financial advice? Will financial advisers advise on products that don't earn them a fee eg recommending ETFs?
Why not educate the public on how to discern good financial advice? Why not go after the influencers that give misleading advice or behave deceptively?
I apologise now.
If what I'm allowed to share is so restrictive that it doesn't help you, I'm very sorry.

But I will find ways to comply with ASIC and still serve you.
Because my desire to share my story and what I've learned is still strong. The potential that doing this may help someone is what keeps me going.
Thank you to everyone who has read and interacted with me over the years, both here and on social media. Your support is very appreciated.
And a huge thank you to those who have written and shared their stories both here and overseas – I have learnt so much from all of you. I value your content and the work you do to deliver that content.
For another perspective on this topic, Dave at Strong Money Australia has written an excellent article – ASIC's Crackdown on Financial Content and 'Finfluencers'
What do you think of ASIC's crackdown?