Welcome to the Late Starter to FI series!
I am a Late Starter – I did not discover FIRE (Financial Independence Retire Early) concept until I was 47. This was way later, I thought than others who seem to have it all together in their 20s and 30s.
Since I started to write about my own journey, I have discovered there are many more Late Starters like me, yay! It is such a relief knowing I am not alone. 
I want to share our stories, our unique perspectives and show that it is absolutely not too late for us.
So in this series, I particularly highlight those of us who start our FI journeys in our 40s, 50s and 60s. And explore questions such as 'where do we start', 'can we still retire early(ish)', 'what are the specific challenges for us late starters'. We look at our past, not to castigate ourselves but so that you can learn from us.
Please join in the conversation in the comments below. I encourage you to share your story if you fit the profile of a late starter. You absolutely don't have to be a blogger or podcaster to share your story. 
Please email me at info@latestarterfire.com or connect with me on Twitter or Facebook or Instagram.
And if you've missed any previous stories, you can catch up here – Late Starter to FI series
Today, we welcome Late Starter, Contrarian Saver from Hollywood!
He blogs about a different path to financial freedom, hence "contrarian"! And eschews budgets and emergency funds. Pretty controversial, huh?
So, how did he achieve financial independence?
Read on and find out …
I live in Los Angeles, West Hollywood to be specific. I am in my early 50s, semi retired at 47. I like to write (hence the blog) as a hobby, but my true passion is real estate.
I can be reached via Twitter and blog at contrariansaver.com
I would be happy to hear from anyone reading this interview.
I don't think it was a single 'light bulb' moment.
For a number of years, my assets were increasing in value while both my work satisfaction and productivity were decreasing. I had also been laid off and/or fired from many corporate positions, so I was looking for a way out for some time. 
Eventually I hit a point where I realised I no longer needed to work 9-5 (more like 8-8) if I made a few simple changes in my life.
As to the FIRE movement, I stumbled onto Mr Money Mustache  when I was 50 and felt like he was articulating a philosophy that I was largely living. After that I sought out more FI type resources, listening to the Bigger Pockets podcast and following a few bloggers.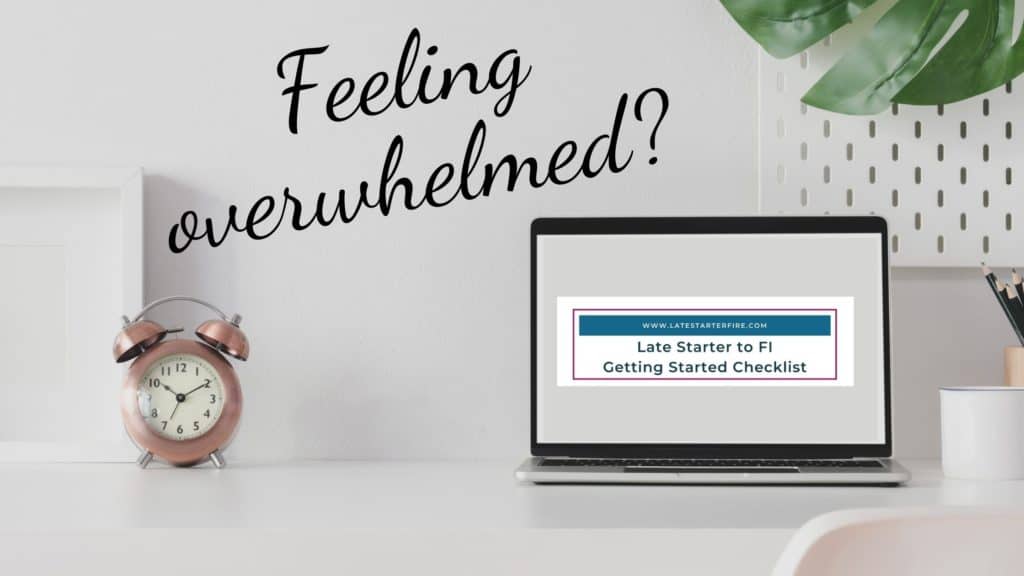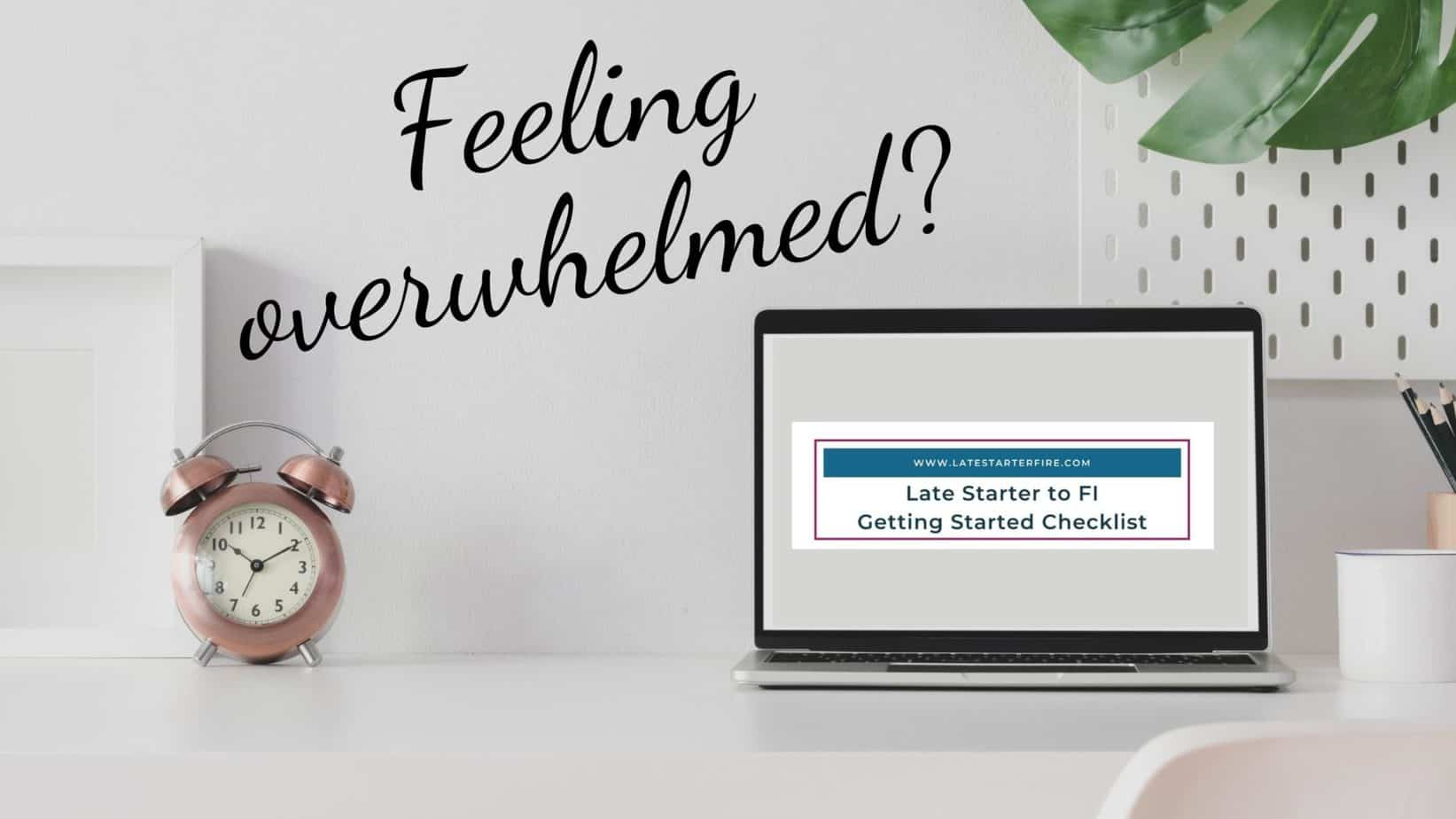 Use this FREE Checklist to start your journey to Financial Independence

You know, I don't track things like net worth quite as obsessively as many other bloggers, but when I leapt off the 9-5 path, I believe my assets were as follows:
– 401k: about $300k
– Deferred income (this was paid out over 10 years, from a prior position): $400k
– Home equity: about $800k
I have never had an emergency fund – I hate the thought of all that money earning 0.1% interest. I have used credit cards, 401k loans etc whenever I've gotten into trouble, which has thankfully been rare.
My parents had recently passed so there was no financial burden there. I have an 88 year old aunt who is very close to my sisters and I. We need to plan for additional care such as assisted living for her.
Like many other gay men, I have never had children. Also, I am not married and was single when I decided to leave the 9-5 life (marriage had only recently become legal for folks like me) 
First steps on the path to FI
One big step was selling my primary residence and using it to launch a portfolio of income producing properties. I co-own and live in a four-bed here in West Hollywood, essentially living mortgage free. 
I also own another rental property in West Hollywood, and four vacation rentals up in Joshua Tree. 
I would like to continue to build this portfolio, assuming I continue to discover good opportunities.
I currently have enough passive income to cover all my living expenses without working, so that meets my definition of FI.
I have a 2 day a week gig that pays in the low six figures and covers health care. I run business development (new business) and strategy for a company that provides out sourced accounting and financial services to non profits. In many cases we are their entire finance department.
My prior career was in marketing with some business development thrown in, and I started my two day a week gig as head of Marketing / Business Development.
But importantly, I was very much a generalist in my career so it was easy for me to shift roles as the firm's needs changed. I am now also a profit partner and get involved in anything that helps us grow quickly.
I use the proceeds to further my real estate investments.
My next goal is to be able to buy and cover the expenses associated with a vacation home (about $750k purchase price) without working at this 2 day/week gig.
I hope never to retire. I would like to see my net worth and income increase until the day I die – I even wrote a post about this – The Joys of Dying at Peak Net Worth. 
I think it's so critical to keep ourselves productive, occupied and growing. It helps us stay out of trouble and increase life satisfaction. I'm also convinced it is much, much better for our physical health.
Most significant step on the path to FI
From a very foundational point of view, I think the turning point was deciding to get my MBA at Wharton (back in my 20s). That tripled my salary and opened vast opportunities to me – after that experience, there really was no going back.
When you have an Ivy League degree, people view you (fairly or unfairly) in a very specific way – and that tends to increase the money coming your way.
In terms of side hustles, I can't knock them since real estate started out as a side hustle and now it's my primary source of income. But I do think people pursue them at the expense of focusing on their primary job. 
Most wealthy people, including entrepreneurs, started out as successful "W2-ers" and leveraged the learnings, connections and money earned there to start successful businesses. Some of the wealthiest (Tim Cook, Jamie Dimon, many others) have never strayed from their primary jobs.
So, I just can't support any decision that involves abandoning a primary career at a young age (say, under 40) to pursue what is often illusory gains from blogging, affiliate sales, flipping etc. Stay focused and you will win in the long run!
More recently, a big final piece in my journey to FI involved selling my primary residence, and using the proceeds to invest in vacation rental properties. That has sort of become my 'retirement' gig.
Specific challenges or advantages of starting late
One huge advantage I had was that although I had little savings, I had accumulated significant assets. So for anyone starting late, I would certainly start with a hard look at all your assets. Can you liquidate anything to "jump start" your path to FI?
I realise that many people are starting at 50 or later, with no assets. Their big challenge is that they don't have the luxury of decades of compounding ahead of them.
Health care is another challenge.
For these folks, I would say:
– Take advantage of every possible opportunity to save. Uncle Sam lets you squirrel away $26k a year in your 401k – you should try to hit the maximum every year
– Consider developing passive income streams. I just helped a friend, aged 53 purchase his first income property and it's working out great for him.
– Explore part time gigs you can do in 'retirement'. I have an in law that started teaching part time in her late 50s. She absolutely loves it and when she moved to full time, the benefits became significant.
– Take care of yourself! You need to minimise your health care costs and prevention is the best medicine. If you need to take any daily meds for blood pressure, cholesterol, blood sugar or other lifestyle diseases, I would advise you to try to address these through (dramatic if necessary) changes in diet. Health issues can be devastatingly expensive and we suddenly become more vulnerable after 50.
My next major goal is to buy that vacation home. It will be my first real estate purchase in 20 years that will be done for lifestyle (vs investment) reasons.
Aside from that, I plan to continue to carefully and patiently build my real estate investment portfolio, enjoying the rewards and challenges life brings along the way!
I am drooling over the vacation rental pictures over here, having a sudden urge to visit California …
Thank you, Contrarian Saver for sharing your story!
And pointing out the importance of keeping healthy in our 'autumn' years. Many of us at this stage of our lives are overworked and used to soldiering on, regardless. It is prudent to take care of our health and wellbeing so we can enjoy the next phase of our lives fully and of course, to keep health care costs down.
I too value a 9-5, especially in these uncertain times although there are many challenges right now with not being able to work from home. Nonetheless, I am grateful to still have a job.
How are you building your passive income?