Welcome to the Late Starter to FI series!
I am a Late Starter – I did not discover FIRE (Financial Independence Retire Early) concept until I was 47. This was way later, I thought than others who seem to have it all together in their 20s and 30s.
Since I started to write about my own journey, I have discovered there are many more Late Starters like me, yay! It is such a relief knowing I am not alone. 
I want to share our stories, our unique perspectives and show that it is absolutely not too late for us.
So in this series, I particularly highlight those of us who start our FI journeys in our 40s, 50s and 60s. And explore questions such as 'where do we start', 'can we still retire early(ish)', 'what are the specific challenges for us late starters'. We look at our past, not to castigate ourselves but so that you can learn from us.
Please join in the conversation in the comments below. I encourage you to share your story if you fit the profile of a late starter. You absolutely don't have to be a blogger or podcaster to share your story. Please email me at info@latestarterfire.com or connect with me on Twitter, Facebook or Instagram
Disclosure: Please note that I may benefit from purchases made through my affiliate links below, at no cost to you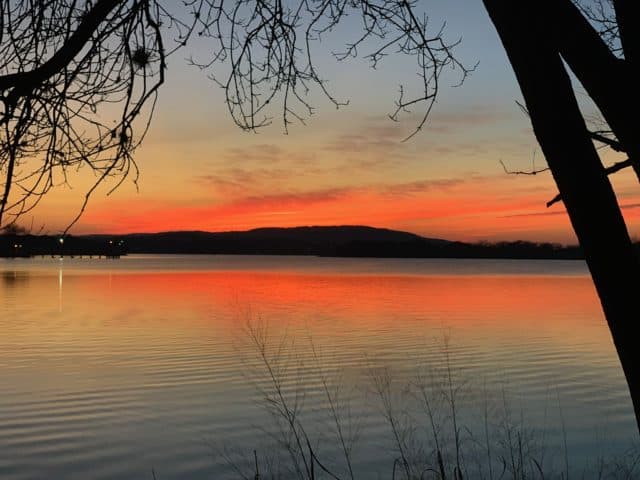 Today's Late Starter is Amelia who writes at The Useful Root – a blog about financial independence, frugal food, decluttering and sustainability.
"Money is the root of all evil and yet, it is such a useful root that we cannot get on without it any more than we can without potatoes" Louisa May Alcott, US novelist
What an awesome quote, Amelia! 
The best way to connect with Amelia is through her email – mrsroot@theusefulroot.com and in the comments on her blog. 
Without further ado, here's Amelia!
I'm a 47 year old living in Austin, Texas with my husband and 11 year old son. We have two little mutts and a very handsome cat. I have a full time 9-5 administrative position at a public university. We are a two income family. 
I love being in nature and 'glamping' (glamour + camping) is one of my favourite things to do with my little family and friends. We have a small travel camper that we take to the many beautiful state parks in the area.
I enjoy cooking all types of food and having friends over for get togethers. Although I don't have a green thumb, I like gardening and trying to grow vegetables (with mixed outcomes) in two raised beds on our property. 
I've lived in the US for 38 years but I lived in Australia as a child. My family is French, including myself. When I was a baby, they travelled from France by boat to Australia and we lived in Sydney and Canberra mostly. They are chefs and gave me my passion for all things food and cooking. 
I have worked with my current employer in various positions for over 15 years but before I joined the world of office workers, my husband and I took a stab at being entrepreneurs. We owned a restaurant together here in Austin for 5 years. It was a lot of hard work and stress. After that experience, we ditched the food industry for good. 
The hubs started his own concrete floor staining business which he runs successfully to this day. I bounced around to a few different jobs until I landed an entry level office job at the university. Having never been to college it was a foreign land to me. 
But after working there a year, at the age of 31, I was inspired to pursue a college education. I completed my business bachelors degree in supply chain management (of all things!) while working part time. This is how I racked up over $30 000 in student loans. 
I worked one year in corporate America at an engineering company. I hated it. I got pregnant with my son, quit that job and was able to stay home with him for 11 months. When it was time to go back to work, I came back to the university and have been working there ever since.
I love reading, audiobooks and podcasts. I love fiction as well as memoirs and learning how to get the most out of life. I consider myself a lifelong learner and self improver. I enjoy looking for ways to set up systems and habits that optimise our daily life. Looking back now, I can see I was attracted to supply chain management because of system optimisation. 
In addition to striving for financial independence, I also try to continuously declutter our home and look for ways we can improve our daily sustainable practices to lessen our impact on the planet. These passions – financial independence, food, sustainability and decluttering are what I write about on my blog.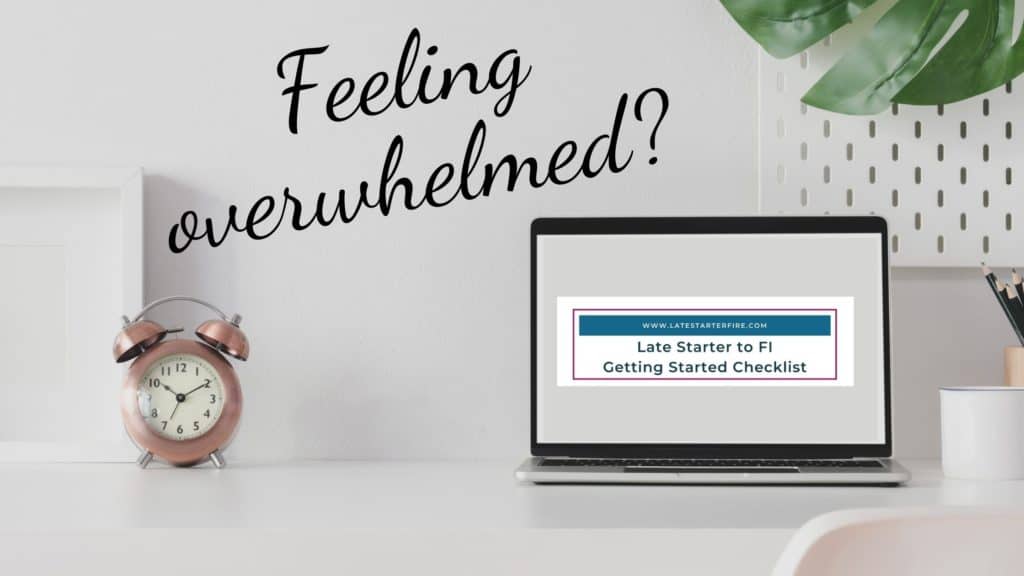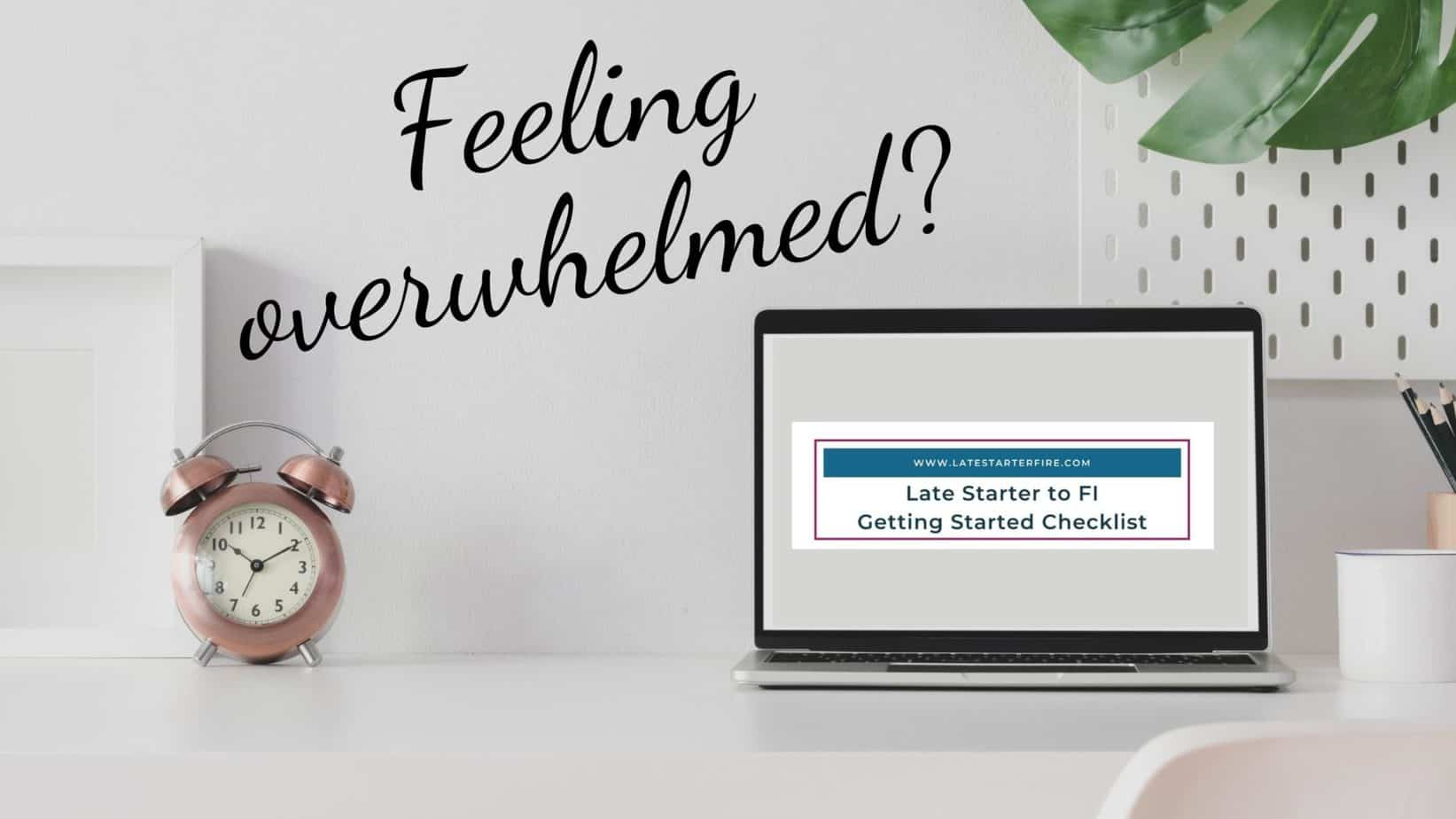 Use this FREE Checklist to start your journey to Financial Independence

We have had numerous financial ups and downs in the past, including bankruptcy and a serious illness that almost took Mr Root's life in 2010. I had very bad timing for getting pregnant and taking 11 months off work to stay home with my son during the financial downturn in 2008-2009. 
But we got back on our feet and have had two good steady incomes for about 9 years now. There was no excuse for us not to be doing better. We had been experiencing lifestyle creep and were trying to keep up with the Joneses!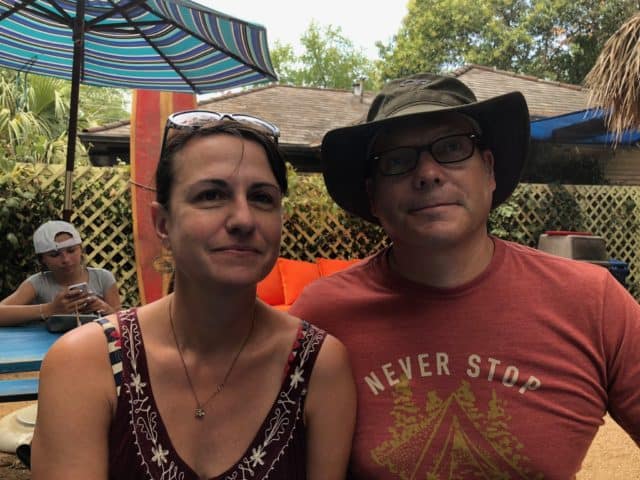 I found the FIRE movement in January 2019. The previous year's holiday season left me feeling depleted and resentful, having repeated the yearly cycle of spending money we didn't have on gifts and the holidays. 
We both had good jobs but carried too much debt and weren't  saving money for our future or our son's college education. We had no plan except to just work as long as physically possible into our old age and hope for some kind of financial windfall (lotto?). I was anxious all the time but didn't know what to do about it. 
We made attempts in the past to do better with money.We read Dave Ramsey's book – Total Money Makeover and even hired a Financial Peace consultant. The budget overwhelmed me and we couldn't seem to get past maintaining a small emergency fund and slowwwwwly paying off debt. Despite our efforts, we were in a rut of living paycheck to paycheck and financing the rest. 
I came across an article in the NY Times titled "How to retire in your 30s with $1 million in the bank" – about people who were part of the FIRE movement. I found it interesting but thought it wasn't something I could do because I wasn't a 20 something engineer making a six figure salary. But I was curious to learn more and followed the links to more content. One was to Mr Money Mustache which again was intriguing but I couldn't see myself as someone who could achieve what he did because I was too old, didn't make enough money and had too much debt.
But I kept digging and found The Frugalwoods and Tread Lightly Retire Early which included Meet the Women of the Financial Independence Movement page. I went down the rabbit hole and devoured all the content I could. I read Your Money or Your Life, Simple Path to Wealth, and started bingeing the Choose FI and House of FI podcasts. 
I found that there were all kinds of people in different situations doing their own versions of FIRE. This helped me see that it was not too late for us. We may not be able to retire early but we could at least retire eventually which was better than our previous plan to just work until we die!
The fundamentals of FIRE just clicked with me. It made my brain sing. I loved the anti consumerism, not keeping up with the Jones's approach to financial health. The simple formula of reducing spending, increasing income, and saving/investing as much as possible made sense. The light bulb went on and I had an epiphany that we were living beyond our means and we needed to make changes – stat! 
At the time I was 46 and the hubs was 49. I shared what I was learning with him and he was in.
Numbers, numbers, numbers
At the time we found FIRE, we had $63 000 DEBT (not including the mortgage):
$8000 credit cards at ~ 16% interest
$25 000 student loan at 6.125% interest
$19 000 camper loan at 5.99% interest
$11 000 solar panel loan at 6.79% interest
$83 000 mortgage at 3.875% interest
Emergency Fund: less than $1000
We saved $125 a month that went to our emergency fund. My employer automatically withheld about 7% pretax dollars for a tax advantaged retirement account. Neither of us were contributing anything else to any other retirement plan or college fund. Not including what was withheld from my paycheck I calculated that we had a savings rate of 1.69% from our take home pay. Preposterous!
The first step we took on our path to FI was to track all of our income and expenses. In Your Money or Your Life, Vicki Robin insists that you MUST track everything in and everything out. I told Mr Root that I wanted to start by at least doing that. We could do it for three months and see what we observed and go from there. 
I chose to use MINT. It's free and I find it very easy to use. You can enter all of your accounts, loans etc into one place. This was great because until doing this, I really had no idea exactly what our debts and assets were. It was very illuminating! 
Within the first month, we were making changes. The simple habit of tracking what we spent gave us much needed clarity. We started cutting expenses at the grocery store and cancelling subscriptions. 
I also did The Frugalwoods' "Uber Frugal Month Challenge". This really helped me change my mindset by challenging me to see things in a new way through a lens of frugality. 
For example, I had a haircut scheduled in February that would cost $85. I just cancelled it! I decided I could find a cheaper place to go if I really needed a cut or I could just cut my own bangs and let my hair grow out a little. I had never thought about this expense in that way before. I just regularly scheduled haircuts every 10 to 12 weeks because I thought that's what I was supposed to do, whether I could afford it or not.
We are one year into our FI journey now. We have changed so much and made a lot of progress. We now have 3 months worth of expenses saved up in our emergency fund. We are credit card debt free. We have cut our loan balance for the camper in half. 
I feel personally transformed. I feel empowered and so positive about the future. I no longer stress about money the way I used to. 
We have a plan and that feels so good.
I also enjoy my 9-5 job more now. I don't feel like a hamster on a wheel anymore. The purpose of my job is to make money and now that I have a plan for that money and understand the power behind managing it, I have a renewed appreciation for the good fortune of having a dependable steady paying job. Here's a post I wrote about our progress in the first year.
I estimate it will take around another two years for us to pay off our debt, not including the mortgage. Then we'll maximise contributions to the 457 tax advantaged retirement account I opened last year. This is a retirement account I have access to as a state employee. It's special because there are no penalties for withdrawals before age 59 and a half. 
We'll need to decide if we want to open an IRA for Mr Root or just invest in rental properties or both. I can start collecting my full pension, another benefit of being a state employee, at age 57. So I plan to continue working until then at least and so will Mr Root.
The years following debt pay off will be all about saving and investing. If I need to work one or two more years past the age of 57, I will. We'll just have to assess our situation once we get there. Hopefully by the time I'm 57 and Mr Root is 60, we'll be able to leave our full time jobs. Our house will be paid off in seven years. Our goal is to have a few rental properties which we'll be free to manage in our retirement. 
The plan to retire before I turn 60 is retiring early for me. Before finding FI, we had NO plan. No financial plan, no retirement plan. We just stressed about not having a plan, not saving any money, and assumed we'd have to work into our golden years.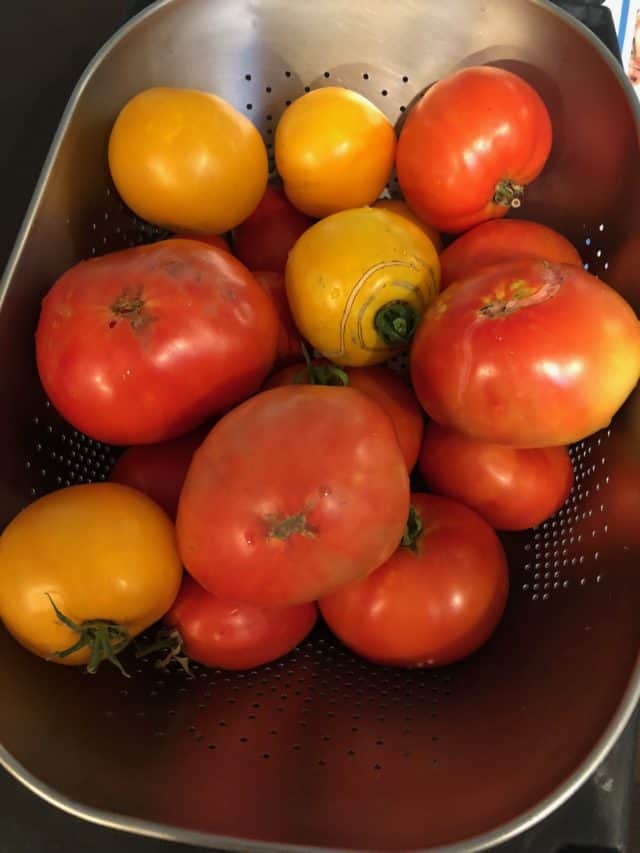 Challenges as a late starter to FI
The challenge with being a late starter is the shorter timeline we have for saving. We don't have the benefit of 20 to 30 years in the stock market to let the magic of compound interest do its thing. 
It's especially difficult to be a late starter if you have debt like we do. Debt payoff can be excruciatingly slow and it's tough to know if we should be paying down debt or investing as much as possible, or both. The amount of years it will take us to pay down the debt are years we could be investing but we chose to pay it down before putting our full efforts into investing. It's important to us to be debt free.
We plan to boost our passive income with some real estate. Once we are debt free we'll need to maximise contributions to our tax advantaged accounts while saving for a rental property or two.
The upside to being a late starter is that we don't have as many years ahead that we have to worry if our investments will last long enough to support us. Someone retiring at 30 may need their investments to support them for the next 60 years ahead.
My relationship with money
Now that I've found FI, my relationship with money has most definitely changed. I have always been a hard worker and knew that I needed to work to make money. But that's where my knowledge about money ended. I just thought if you wanted to make more money, you had to work harder, longer, sacrifice more, be a business mogul or the CEO of a Fortune 500 company.
Now I understand that it's not necessarily how much money you make, it's what you do with it that matters. Had I known when I was younger what I know now I would have done things very differently. 
I would have saved and invested at least 30% of my income all these years. I would not have financed new cars. I wouldn't have cashed out employer supported 401Ks when I changed jobs. I probably would not have opened a restaurant or if I had, I would have been a lot smarter about the financial decisions that were made around it which ultimately led to bankruptcy. I would not have taken out student loans.
Ah well, better late than never, right?
Good money decisions I made before finding FI? Can't think of any! Ha! 
This year I want to get better at budgeting. I think we can be saving more if we get even more laser focused on sticking to a budget and living below our means. I have never been good with budgets so this will be a challenge.
I also want to work on selling something every month to increase my income. Either by selling items I have on hand from decluttering, or finding thrift store items that I can fix up and sell.
Can I make $50 more this month, and maybe $100 the next? Anything extra I can bring in, I can put towards paying down our debt. We'll first finish paying off the balance on our solar panel loan and then start hacking away at my giant student loan as it holds the next highest interest rate. Gosh, I can't wait to obliterate that debt!
Since finding FI, I have learned a lot about different approaches to life optimisation and productivity. Optimisation and productivity or "living your best life" are concepts that are intertwined with achieving FI.
In addition to kicking up our FI game this year, I am excited about working on my blog. I want to focus on writing more. I get great joy out of it but I haven't gotten into a regular writing schedule. Being a full time working parent of a young child can make it challenging to squeeze in writing time. I haven't been disciplined about sticking to a schedule. Instead I have just been grabbing chunks of time whenever they pop up. 
This doesn't work well for many reasons. One that particularly bothers me is that most of my 'free time' is on the weekends and I have serious guilt over spending time at my computer when I could be spending that time with my boys.
So, going forward, I am implementing some optimised systems and positive habits that I have learned. I busted out a spreadsheet and created a writing schedule. It requires waking up at 5am so wish me luck! I have all kinds of things I want to write about FI, frugal food, decluttering and sustainability. 
I want to spread the FIRE!
My family and I are safe, feeling healthy and doing well. For this we are very grateful.
Since I last wrote, things have changed a bit. In January, we paid off our solar panel loan, yay! In February, signs were starting to show that COVID-19 was going to be a potential problem for the US. I blew my grocery budget in order to stock up on pantry items just in case things got weird. Rather than pay the balance on my credit card at the end of the month like I normally do, I made only a small payment, deciding that I wanted to keep our cash funds available in case there was an interruption to our income.
We have also decided to pause our debt payoff plan for now so that we can save as much as possible for our emergency fund.
I wrote a post about it here.
Our current situation is that we are quite fortunate that we are both able to continue to earn our income for now. I now telecommute full time until further notice, but for sure through the summer, and maybe into the fall. Mr Root is in construction and has had a steady amount of continued business, thankfully. He works with just two employees and no other trades on the job while they are working. Construction is considered an essential service in Texas and is allowed if precautions are taken. For now, we feel like it's a safe environment for Mr Root.
Texas is observing shelter-in-place until at least May. Public schools will finish out their school year online so Root Jnr is home, safe with us. 
In the meantime, I am learning to use YNAB budgeting tool and fully intend to continue on the path to FI somehow someday.
Amelia, that is an amazing amount of debt to have paid off in such a short time!
To recap, you have paid off $8000 original credit card debt, $9500 camper loan and $11000 solar panel loan – that's $28 500 in 13-14 months. Congratulations!!
COVID-19 has affected us all, even those of us who still have jobs and are healthy. There is an underlying anxiety that just sits below the surface. I am writing from experience here. We do what we can to survive.
You are still on the FI path, with your budgeting and aim to reduce  expenses. Your focus has shifted from debt payoff to building your emergency fund. That is understandable as we seek financial security in these times of uncertainty. Fingers crossed, your income will continue uninterrupted. And you can start your debt payoff plan again soon.
Thank you for sharing your story with us – and keep spreading the FIRE 🙂 Please stay safe and healthy!
How is your debt payoff plan going in light of the COVID 19 crisis? Please share in the comments below